FHA and HUD Announce Modified Appraisal Guidelines
March 27, 2020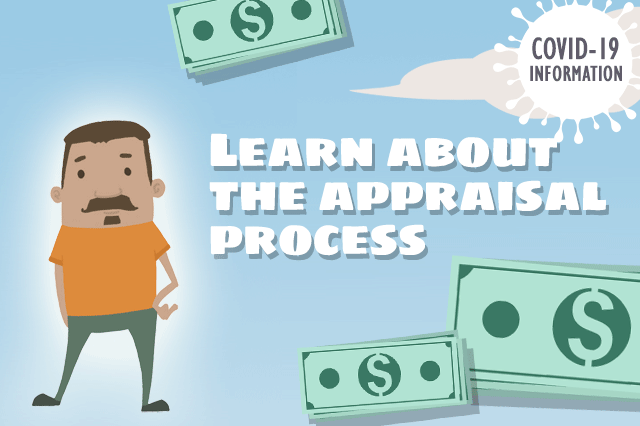 The COVID-19 / coronavirus outbreak has put considerable stress on many sectors of the housing industry. At the end of March the FHA and HUD issued a press release to announce changes in FHA appraisal policy to accommodate some of that stress; these are temporary modifications to FHA appraisal requirements for single-family home loans.
Many first-time home buyers don't fully understand how the FHA appraisal process works and why the changes are relevant to them. What are the changes to the appraisal process?
According to the press release published by HUD.gov, they include but may not be limited to:
Most Single Family forward and FHA Reverse Mortgage (for purchase) transactions may use an optional "Exterior-Only" or "Desktop-Only Appraisal" inspection scope of work.
Traditional FHA Reverse Mortgages (also known as FHA HECM), HECM-to-HECM refinances, Rate and Term Refinances and Simple Refinances are also permitted to use an optional Exterior-Only inspection scope of work.
According to HUD.gov, "all appraisals made in connection with the servicing of FHA's forward or reverse mortgage portfolios" may use either the Exterior-Only or Desktop-Only Appraisal inspection scope of work.
The HUD official site notes that there are no changes in this area for FHA Streamline Refinance loans which already omit a requirement for an appraisal.
FHA rules appraisal rules such as those above are not being changed for FHA's Cash-Out refinance loans, 203(k) Rehabilitation mortgages, and "certain purchase transactions."
One very important reason it's crucial to understand these requirements? Many borrowers mistakenly assume an FHA appraisal is an "inspection" of the home. FHA, HUD, and mortgage lenders all warn house hunters not to rely on the appraisal alone. FHA publications warn house hunters that an appraisal cannot possibly uncover all the issues that may be present in a house for sale. That is the job of the optional, but crucial home inspection. A borrower must arrange and pay for a home inspection themselves.
Some think that the appraisal means the home is defect-free, then come back to the lender at a later date complaining about problems with the home they purchased without bothering to get a home inspection. There is no help from the FHA or your lender in such cases--the home inspection may be "optional" but it is optional in the same way that buying a used car has an "optional" test-drive.
Would you buy the car without test-driving it? Of course not. Nor should you purchase a house without getting a home inspection.
The appraisal process is already presented to the consumer as a tool for the lender and NOT they buyer; the FHA's temporary changes to the appraisal requirements means the appraiser does not necessarily enter the home when reviewing it--people who buy a home reviewed under such conditions take a terrible risk unless they get the optional home inspection.
------------------------------
RELATED VIDEOS:
Don't Skip the Home Inspection
Bigger is Better With a Jumbo Loan
Insuring Mortgages With the FHA Funding Fee
SEE YOUR CREDIT SCORES From All 3 Bureaus
Do you know what's on your credit report?
Learn what your score means.