FHA Mortgage Rates Hit Unprecedented Lows
March 15, 2020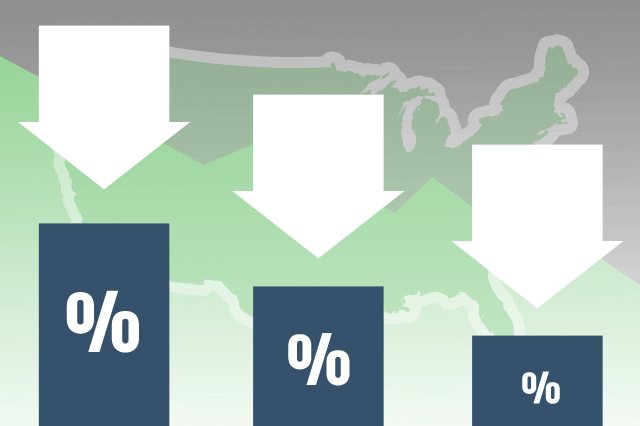 There are times when mortgage rates are low, and there are times when rates fall so very low that even those in the lending industry contemplate their refinance loan options. Now is one of those times; at the time of this writing FHA mortgage loan interest rates have fallen BELOW the 3% range into the high two-percent zone.
That is, for market watchers, a milestone well worth paying attention to, as it may portend many things including a fair amount of market correction that could snap interest rates back to something quite a bit less ground-breaking.
What are we talking about here?
When there is bad economic news, or even bad news in general, investors stop playing their usual investment playbooks and begin reinvesting funds into less risky ventures such as Treasury Bills. T-Bills all by themselves do not directly affect mortgage rates, but investor behavior DOES.
Investor behavior affects mortgage rates. And with the COVID-19 coronavirus headlines pouring in from Italy, Scotland, Ireland, Washington State, and elsewhere, rates have been sinking along with the stock market numbers. (Don't interpret that to mean that the two are tied together in a direct cause-and-effect relationship.)
Rates go lower, and those who are currently ready to take advantage of those low rates can negotiate a mortgage loan interest rate lock to protect against further rate changes.
Here's what some don't fully understand; today's rates are not guaranteed for tomorrow, hence the rate lock commitment. But the mortgage rate environment seen today may not apply tomorrow, and as soon as tomorrow rates could bounce higher.
Or they may not. Much depends on a set of variables that can be guesstimated, but not predicted with any precision. Investors may decide tomorrow that the whole coronavirus thing was a momentary panic and start trading as usual again. In which case rates would begin to climb.
What will ACTUALLY happen is likely a combination of gradual easing of fears in the market and a rise in rates that may or may not be inconsistently applied in the earliest days depending on the lender. Some banks will reprice faster than others.
What does all this mean for you, the potential home loan borrower or refinance loan applicant?
Now is likely (for some) the best mortgage rate situation to commit to a loan in; we might not see rates this low again without some accompanying situation like the coronavirus to motivate it. Which means that while this may be a once-in-a-lifetime opportunity to get in on an FHA home loan potentially offered below 3% (to the most well-qualified borrowers, your experience may vary), there may be a very limited window of opportunity to take advantage of these rates.
If you are not ready to apply for a loan today, tomorrow, or next week, the low rates we see now won't help you. But if you ARE ready, now is the time to act even if it's just to know what your options could be if you choose to move forward. That said, don't rush into a major financial commitment if you are not ready.
------------------------------
RELATED VIDEOS:
Understand the Reasons for Private Mortgage Insurance
Carefully Read Your Closing Disclosure
Buying a Home With a Co-Borrower
SEE YOUR CREDIT SCORES From All 3 Bureaus
Do you know what's on your credit report?
Learn what your score means.