When World Events Affect Home Loan Interest Rates
March 8, 2020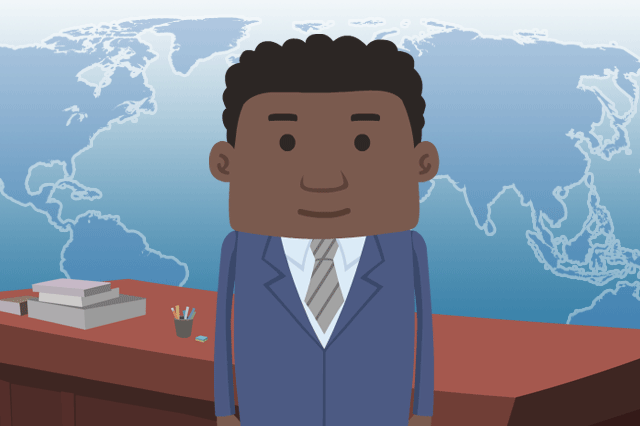 The headlines certainly sound dire. "Coronavirus Cases Climb As Dow Sinks" was one. Another reads, "Mortgage Rates Expected To Sink Further As Renewed Coronavirus Fears Have Markets In Turmoil."
And it is definitely true that we have seen record lows in mortgage loan interest rates; the best-execution FHA and VA home loan rates for Monday, February 25 2020 were reported at 3.25%, which is definitely one of the lowest points the rates have fallen to in the last several years.
Which is NOT to say that rates have never hit that low before Monday, Feb. 25th, but in the new year these lows aren't what some were expecting when celebrating New Year's Eve and looking to the days ahead.
Why do interest rates move lower? There's a hint in the headlines above; it's not that the quarantines in Wuhan (which is the city capital of Hubei province, People's Republic of China), Italy, or Japan have directly influenced mortgage rates, the Dow Jones, or any other entity. But these things DO influence investor behavior.
Investors get scared, pull their money out of the riskier investments they were pursuing, and put that money into what are comparatively safer places. And that's what is happening with the coronavirus.
Rates have, according to certain market watchers, hit lows not seen since 2016 when the Brexit vote pushed rates to historic low levels. And there is speculation that rates MIGHT set NEW records as all eyes go to the coronavirus for at least some portion of the trading day.
But there is danger, too. Are you thinking of refinancing and waiting to see how low the rates will finally go before correcting and snapping back to a range of rates we're used to? That may be a bad idea in the current environment; there are amazing opportunities for the right borrower to take full advantage of these low rates to do an FHA refinance loan.
But the longer you wait, the greater the risk of losing the advantage of the conditions that have made current rates so very low. Waiting to see if you can hit the record books with a low interest rate is not what the most experienced market watchers are advising, and that's worth paying attention to.
Talk to a loan officer today about your refinance loan options and don't forget that low rates aren't ONLY affected by investor behavior; the rates you are offered also depend on your credit scores and other variables associated with your application. If your credit isn't ready for a major loan application, it's better to wait until you ARE ready for best results.
------------------------------
RELATED VIDEOS:
Homebuyers Benefit From the Work Done by Fannie Mae
HUD 4000.1 is Sometimes Called the FHA Handbook
Credit History Is Presented as Your FICO Score
SEE YOUR CREDIT SCORES From All 3 Bureaus
Do you know what's on your credit report?
Learn what your score means.