Why Purchase A Home Now? Rising Home Values
March 1, 2020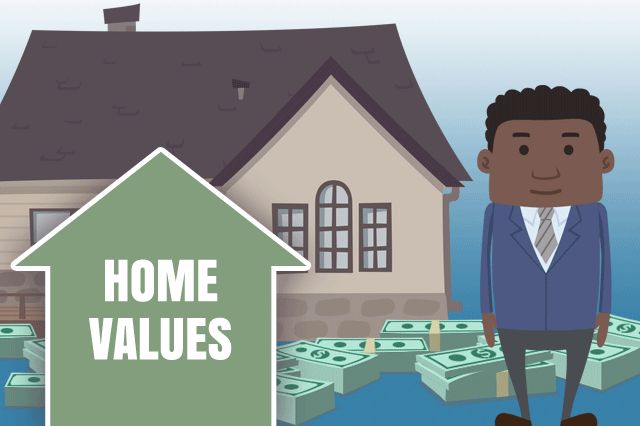 Are you on the fence about buying a home? There are many reasons why it's a great idea to search for a home in 2020; owning instead of renting, the ability to freely customize your living space, being able to apply for cash-out refinancing to convert part of your home's value into cash, etc.
But in 2020 there's another reason to consider buying instead of renting; a Zillow.com report indicates that 2020 is going to be a good year for home values depending on the housing market, location, and other variables.
The Zillow Report
The Q4 2019 Zillow Home Price Expectations Survey includes data that indicates U.S. home values may grow by 2.8% in 2020. Hot housing markets in the new year include Austin, Texas as well as Atlanta, Georgia and Charlotte, North Carolina.
In fact, if you are considering a home purchase in the southern states, you're in luck as much of the 2020 growth is expected to take place there. Portland, Oregon is a housing market that may also expand and grow this year.
Rising property values help homeowners who need to refinance, and if you buy at the earliest stages of a housing boom or an increase in property values, your loan may cost less than it will later on when competition for the available houses in your market heats up.
Not Sure About House Hunting?
If you are on the fence about looking for a home to buy, but have definitely been tempted, now is a good time to explore the options and learn what may be open to you as a borrower.
You don't have to commit to a mortgage loan to use an online mortgage calculator or start sorting out what a new budget might look like.
If you are ready to talk about house hunting and want to get pre-qualified, you can get started by filling out our short
FHA loan application
to be put in touch with a participating FHA lender to discuss your needs whether you need a home loan for a condo, mobile home, suburban home, or even if you want to have a house built for you using plans you approve.
Remember that the FHA itself does not loan money. A participating lender does that job, with the FHA overseeing the program and guaranteeing a portion of each loan to protect the lender from default or in case the loan goes into foreclosure.
Your participating lender will work with you to figure out the best type of home loan for you (there are several) and how much home you can afford. Once you are pre-approved you can begin house hunting with confidence.
------------------------------
RELATED VIDEOS:
A Good Faith Estimate Provides Mortgage Information
Measuring Your Loan-to-Value Ratio
Monitor Your Credit Score
SEE YOUR CREDIT SCORES From All 3 Bureaus
Do you know what's on your credit report?
Learn what your score means.