Why Mortgage Loan Rates Changed Because of the Coronavirus
February 25, 2020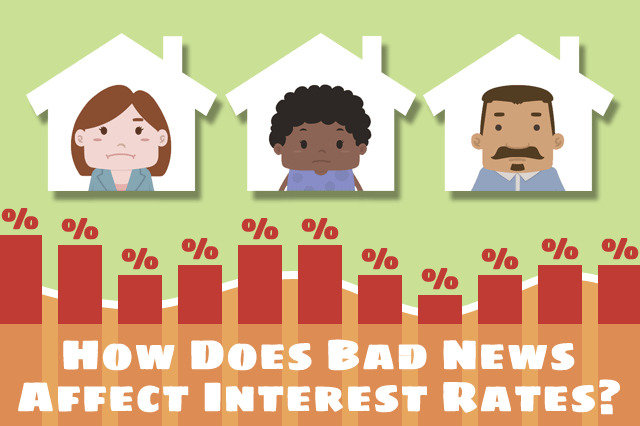 Did the news of a world health issue, the Wuhan virus also known as a coronavirus, affect mortgage loan interest rates? There is a lot of talk about how mortgage rates hit multi-year lows in the earliest days of 2020 and Wuhan virus headlines seem to have had a hand in that. But why?
World news does not directly affect mortgage loan interest rates, but investor reaction to that news CAN affect rates. Investors have responded negatively to coronavirus news, putting money in safe-haven investments instead of riskier moves.
Doing this can affect mortgage rates and in early 2020 FHA loans and VA mortgages hit a best-execution range with 3.125% at the low end.
That is a substantially low rate, albeit one offered to only the most financially qualified loan applicants. But at the end of the day, mortgage rates did move to incredible lows.
But as fears of the Wuhan virus's potential spread are being mitigated by the reality of the situation (quarrantines, aggressive measures to stop the spread of the virus), investor behavior likewise improves.
That means interest rate adjustments; things will get closer to normal and rates will go back up to pre-Wuhan outbreak levels.
The point here is that if you are a house hunter or if you want to build instead of buying a home (you can build with an FHA construction loan even as a first-time home buyer) you shouldn't fret about not being ready to take advantage of the low interest rates that happen in situations like these.
If you aren't ready for the loan just yet, the low rates do nothing to help or hurt you. When you ARE ready for the loan application process (after saving and preparing for the loan over a period of time that gives you the chance to check your credit and other financials), interest rates are suddenly VERY important.
That's why you will want to shop around for the right lender, even if you are deciding about refinancing a home loan instead of applying for a new one.
The rates and terms you get may not be the same as another lender's; don't you want to know what you could be offered if you looked somewhere else?
Shopping around and haggling over terms and conditions are not unusual when it comes to home loans or any major line of credit. If you don't feel comfortable with negotiating, consider learning how to do some low-key bargaining as it can save you money and time over the long haul with your home loan.
------------------------------
RELATED VIDEOS:
Know What's On Your Credit Report
FHA Loans Have Credit Requirements
Help Is Available With Down Payment Grants
SEE YOUR CREDIT SCORES From All 3 Bureaus
Do you know what's on your credit report?
Learn what your score means.