HUD Announces Updates to Manufactured Housing Rules
February 20, 2020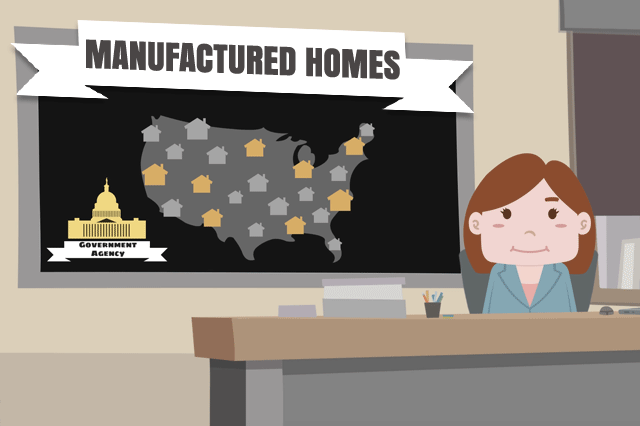 Did you know that mobile homes and other types of manufactured housing makes up roughly 10 percent of all single-family homes? Some sources estimate 22 million or more Americans live in a manufactured home.
The Department of Housing and Urban Development has announced a final rule on formaldehyde emissions standards for manufactured homes. HUD officials have gone on record about the American affordable housing situation, labeling it a crisis and acknowledging that the "affordable housing crisis can't be solved by one measure alone."
HUD announced the updated policies in a press release announcing updates to "modernize code provisions and allow for more optimal use of manufactured housing in urban areas."
HUD's approach to these issues includes revisiting guidelines "for the installation of carbon monoxide alarms or detectors.
There are additional provisions for homes designed for structures attached at the site, including garages and carports" and the HUD final rule on formaldehyde emissions for manufactured homes "aligns HUD's regulations with other federal guidelines."
The Department of Housing and Urban Development has an office that oversees manufactured housing. The office also maintains the federal Manufactured Home Construction and Safety Standards regulations.
HUD's Office of Manufactured Housing Programs, part of HUD's Office of Housing, oversees the construction statutes, standards, and regulations of manufactured housing contained in the federal Manufactured Home Construction and Safety Standards.
The updated standards change HUD's "current formaldehyde emission standards for composite wood products used in manufactured housing" to add consistency with "requirements established by section 601 of TSCA and EPA requirements, including the scope of products tested and processes for testing."
HUD sought to update these rules "to remove certain aspects of HUD's manufactured housing formaldehyde standards" not addressed by the Toxic Substances Control Act "including provisions for a health notice to be posted in every manufactured home, testing of panels treated after certification, and testing of certain plywood materials."
These changes are likely to be "transparent" to loan applicants in many ways, but the changing of these standards does affect the loan approval process in terms of whether an individual manufactured home meets the updated standards and what takes to be in compliance.
In addition to the changes to the rules mentioned above, HUD has also advanced a proposed rule addressing issues related to carbon monoxide detectors in manufactured homes.
------------------------------
RELATED VIDEOS:
Do What You Can to Avoid Foreclosure
Homes Financed With FHA Loans Must Be Owner Occupied
FHA Programs for First-Time Homebuyers
SEE YOUR CREDIT SCORES From All 3 Bureaus
Do you know what's on your credit report?
Learn what your score means.