Closing Your FHA Home Loan
February 5, 2020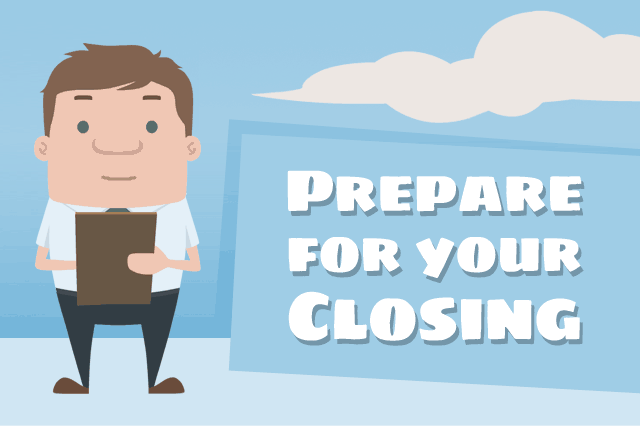 There are important things to remember about closing day for your FHA home loan. It doesn't matter if you are applying to purchase a condo, applying to have a home built from the ground up on your own land, or buying a multi-unit property, you'll be given plenty of advice including the idea that you should not schedule loan closing AND moving trucks on the same day.
Part of the warning about those moving trucks is motivated by the idea that closing day is not always set in stone and may be subject to delays by factors outside the borrower or lender's control.
Closing day could be rescheduled if there are issues with the home's title. It could also get delayed if the appraisal comes in too low.
In that instance, the borrower has to decide whether to walk away from the deal without penalty (because the difference between the appraisal and the sale price must be paid in cash) or to accept the terms of the loan with the lower appraised value.
Another reason closing day could be delayed? You may pay for the home inspection only to find that there are problems with the home not covered by the appraisal.
And then there are times when the seller may not be fully committed to the transaction. If you are committed to the sale of the home but the seller is not, you may find yourself on shaky ground when it comes to a firm closing date until the second thoughts are resolved.
Buyers sometimes also get cold feet; this is not unheard of, but you will need to know what the terms of your purchase agreement say about earnest money and other variables should one party or the other choose to walk away.
In some cases, it's the lender who gets cold feet; sometimes due to the borrower applying for new lines of credit after applying for the home loan. In other cases it may be that the borrower's financial position has changed--a credit rating has gotten worse, a source of income has been lost, etc.
In these cases, the loan officer may choose to modify or even cancel the loan. Beware of major changes to your financial position once your home loan process has started.
One big issue that can delay your closing date is incomplete paperwork. Whether you are submitting or closing the loan electronically or not, you will need to make sure all paperwork is properly filled out with your full legal signature, dates, and any other required information on the documents.
State law, lender requirements, and other laws may have a say in how your closing date is managed. Be sure to ask the lender if there are any unique requirements that must be met on closing day or as a condition of loan approval to get to closing.
------------------------------
RELATED VIDEOS:
Annual Income Requirements for FHA Loans
Good Credit History Helps Get FHA Loans
Stay Informed About Your Mortgage Closing Costs
SEE YOUR CREDIT SCORES From All 3 Bureaus
Do you know what's on your credit report?
Learn what your score means.