FHA Home Loan Refi Tips
January 29, 2020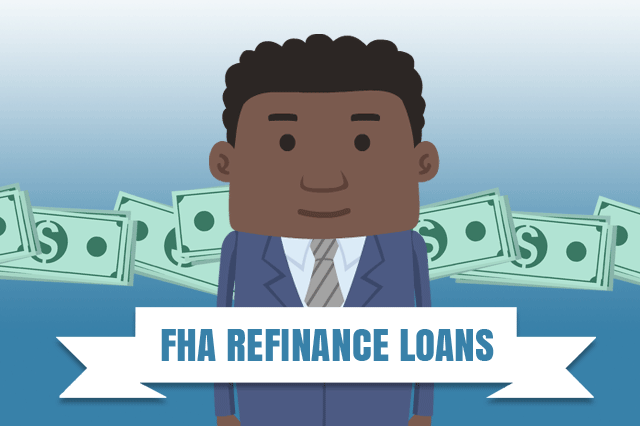 Getting ready for a refinance loan means taking some of the same steps you took when you originally applied. Those refinancing this year will need to review their credit reports, make sure they have no late or missed payments in the year leading up to the loan application, and work hard to reduce debt and credit card use.
FHA Loans Can Be Refinanced; So Can Non-FHA Mortgages
FHA refinance loans are intended for existing FHA loans and loans that came from a non-FHA lender such as a USDA loan or a conventional mortgage. You can apply for an FHA cash out or no-cash out refinance loan on a conventional, VA, or any other non-FHA mortgage.
Some FHA Refi Loans Are ONLY for FHA Mortgages
FHA Streamline Refinancing is for existing FHA loans only. The lender is permitted to use your original home loan application data for the new refinance loan, and there is no FHA-required appraisal or credit check in most cases (see below).
FHA Refi Loans Can Include Repair Funds and More
FHA Refinance loans don't include any extra money for repairs or improvements"--here's a statement that is definitely untrue. Borrowers have the option of applying for FHA Energy Efficient Mortgage (EEM) options with both streamline and cash-out/no-cash-out refinance loans.
Other FHA refinance options include the FHA 203(k) program for rehab purposes. Ask your lender about the FHA 203(k) option if your property needs rehabilitation/repairs since this is a loan that is offered as both a purchase loan and a refi loan.
Appraisals and Credit Checks
FHA refinance loans commonly require both a new appraisal and a credit check, but NOT in the case of FHA Streamline Refinance loans.
While your participating FHA lender is free to require one or both, the FHA does not require an appraisal or a credit check on Streamline refinancing except in specific circumstances where the new loan increases the borrower's monthly payments by 20% or more.
It Pays to Shop Around for the Best Loan for You
Some borrowers mistakenly turn only to their existing lender, but shopping around for good rates and terms is highly encouraged. You may apply for an FHA refinance mortgage loan with any participating FHA lender. It's always a good idea to competitively shop around for an interest rate, even if you decide to use your existing financial institution. Making an informed choice is very important.
------------------------------
RELATED VIDEOS:
Let's Talk About Home Equity
Understanding Your Loan Term
Your Home Loan is Called a Mortgage
SEE YOUR CREDIT SCORES From All 3 Bureaus
Do you know what's on your credit report?
Learn what your score means.