Home Loan Scams to Watch Out for in 2020
January 27, 2020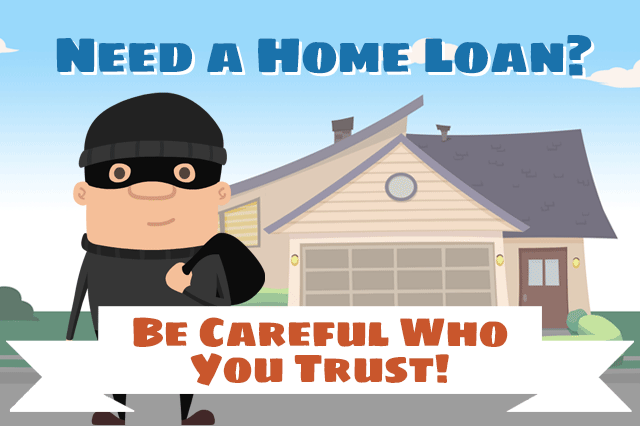 There are common home loan scams that affect house hunters, even those applying for FHA home loans. There are scams that affect borrowers at several stages of the home loan process--there is even a scam that can affect you after you have closed the deal and moved into your new home.
FHA Home Loan Scams
Make no mistake; the scams we are talking here are not specifically associated with FHA mortgages. They can affect any type of home purchased with any type of home loan. In at least one case that applies to FHA One-Time Close construction loans as well as mortgages for existing homes.
What do these scams do? A key aspect of a successful scam is creating a sense of urgency or emergency, or a feeling that a big discount might be missed if proper thinking time is taken first. The scammer wants his victim to be in a hurry, not thinking critically, and eager to put money into something that looks like a deal..
What kinds of scams are we talking about?
Escrow Fraud
The home loan process can involve multiple people, many phone calls and emails, etc. Scammers count on the confusion that is sometimes generated in that level of correspondence to trick people into thinking they work for a title or escrow agency. Victims of this scam get contacted with instructions that supposedly explain how to deposit escrow funds.
The scammer has set up a website similar to the actual title company's site and you may be directed to this website to enter account numbers, or you may be told how and when to deposit alternatively to working with the bogus web page.
Once you have sent money to the accounts the scammer specifies, you have been ripped off and your money disappears.
How do you fight escrow fraud? Never send money without first reviewing the original paperwork you got from your lender, and then calling your lender's central number to discuss the wire transfer and make sure the account numbers are accurate.
Never send money without calling your bank's central number to be routed to the correct department. NEVER use the contact numbers provided by the "title company" or "escrow company". Call your bank's central customer service number and work from there.
Rental Fraud
The scam we mentioned earlier that affects homes after the loan has closed? That is a rental scam. Consider what happens if you had a home built on your own land with an FHA One-Time Close loan, finished the construction project, and moved in only to find that your brand new home is listed as a rental in a local Craigslist ad.
This kind of scam has con artists posting photos of a house on Craigslist or other local bulletin board listings, offering your property for rent. The scam involves getting potential renters to pay an up-front fee to hold the property or guarantee a viewing before it is rented. Up front fees to LOOK at a property should be viewed as predatory and most likely a scam.
Aoartmentlist.com ran a survey in 2018 revealing that over five million people have lost money in rental fraud schemes. You might not even know your home is part of such a scam until you start getting calls about the ad listing.
You may be told by house-hunting friends or find out by accident that your home is "up for rent" or "up for sale". If you find that your new home has been targeted in this way, contact the publisher of the website featuring the ads, and be sure to call the local police.
------------------------------
RELATED VIDEOS:
A Good Faith Estimate Provides Mortgage Information
Measuring Your Loan-to-Value Ratio
Monitor Your Credit Score
SEE YOUR CREDIT SCORES From All 3 Bureaus
Do you know what's on your credit report?
Learn what your score means.