Are You Due a Mortgage Insurance Refund From an FHA Loan?
October 7, 2021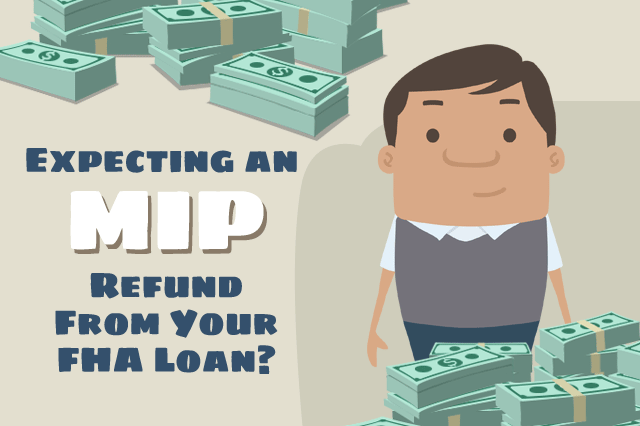 Home loans often require mortgage insurance. Conventional lenders require borrowers to take out private mortgage insurance (PMI) typically if the borrower puts less than 20 percent down.
FHA loans do not require private mortgage insurance, but do require a specific type of coverage known as a Mortgage Insurance Premium (MIP) that includes an Up Front Mortgage Insurance Premium due at closing time.
Are you due a refund for FHA Up-Front Mortgage Insurance or FHA UFMIP? Some borrowers are, and some are not--much depends on the nature of your mortgage transaction. UFMIP is always required on FHA loan transactions and must be paid either in cash at closing time or must be financed into the loan amount.
FHA loan rules do not allow a borrower to pay a portion and finance a portion of the FHA UFMIP, it must be paid in full using financing or cash.
Borrowers have many questions about this FHA mortgage insurance requirement, including whether or not a refund is possible under the right circumstances.
UFMIP is required as a condition of the loan; it does not matter if it's an FHA One-Time Close construction loan, existing construction purchase, or whether the borrower is buying a manufactured home or mobile home. But when is a refund due?
HUD 4000.1, the FHA Single-Family Loan Program Handbook, instructs the lender that refunds ARE possible if the borrower is refinancing an FHA mortgage to another FHA mortgage within a specific time frame.
"If the Borrower is refinancing their current FHA-insured Mortgage to another FHA- insured Mortgage within 3 years, a refund credit is applied to reduce the amount of the Upfront Mortgage Insurance Premium (UFMIP) paid on the refinanced Mortgage, according to the refund schedule…"
These restrictions on cash back at closing time are consistent through the FHA loan rules-cash back to the borrower is restricted to specific circumstances including legitimate refunds and FHA refinance loans and/or reverse mortgages designed to convert a home's equity into cash for the borrower.
Does the FHA Owe You a Refund?
The Department of Housing and Urban Development official site has a search tool you can use to look up a refund if you are due one. Have the following information handy when searching:
FHA case number (first 3 digits, a dash and the next 6 digits, example, 051-456789)
City of the property you bought with the FHA loan
State of the property
Lender requirements, state law, and other guidelines may affect the refund procedure. Discuss your concerns with a loan officer if you aren't sure how FHA UFMIP refund rules apply to your FHA mortgage.
------------------------------
RELATED VIDEOS:
Get Your Questions Ready for Your Loan Officer
The Last Part of the Transaction Is the Mortgage Closing
Know What You Can Borrow With Prequalification
SEE YOUR CREDIT SCORES From All 3 Bureaus
Do you know what's on your credit report?
Learn what your score means.