FHA Loan Limits for 2020: Going Up in a Housing Market Near You?
January 7, 2020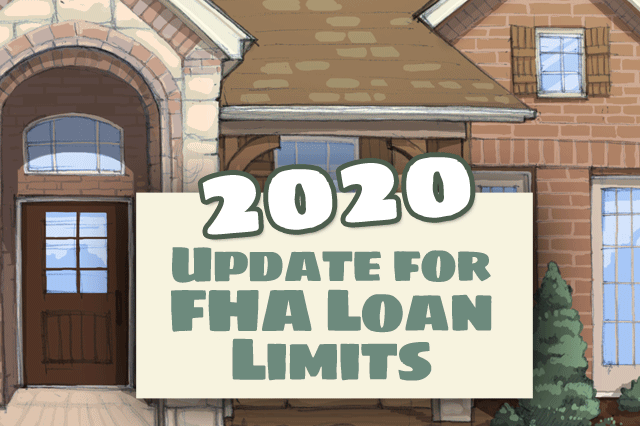 FHA loan guaranty limits are higher again in 2020; this comes after last year's increase in loan limits and a fairly good year for mortgage loan interest rates depending on when you applied.
Many people will be looking for realtors in 2020. Some will search real estate listings to find homes for sale, others may wish to look for a lender who can offer an FHA One-Time Close construction loan to build a home from scratch.
But no matter what kind of loan you seek, FHA loans have loan guaranty limits that help establish (depending on the market) the maximum loan possible for a given market.
Housing Markets Aren't Identical
Not all housing markets are the same when it comes to loan guaranty limits, the cost of a typical house, etc. There is plenty of variation depending on where you look. And where loan limits are concerned, FHA loan rules do not specify a fixed dollar amount as a limit for how much loan the FHA will guarantee.
On the other hand, there are plenty of housing markets that do have the same general FHA loan limit based on calculations made on a yearly basis.
Loan-To-Value Ratios
FHA loan limits are also affected by the loan-to-value (LTV) ratio which may vary in each transaction. The LTV is a calculation of the percentage of the loan satisfied by the down payment.
Typical FHA purchase loans include an LTV of 96.5% based on a minimum down payment of 3.5%. A higher down payment may be required based on a borrower's financial qualifications--if credit scores are too low, the lender may require a higher down payment.
How FHA Loan Limits Work
HUD 4000.1 explains how FHA loan guaranty limits work. "A Mortgage that is to be insured by FHA cannot exceed the Nationwide Mortgage Limits, the nationwide area mortgage limit, or the maximum Loan-to-Value (LTV) ratio."
That maximum LTV ratios may vary depending upon the type of borrower, type of transaction (purchase or refinance), program type, and whether the home is existing construction, new construction, etc.
FHA loan rules add that the maximum mortgage is typically, "the lesser of the Nationwide Mortgage Limit for the area, or a percentage of the Adjusted Value." HUD 4000.1 also defines the Adjusted Value as being the lesser of the purchase price of the home, minus any inducements to purchase or the Property Value."
HUD 4000.1 also addresses how mortgage limits are calculated. "Mortgage limits are calculated based on the median house prices in accordance with the statute. FHA's Single Family mortgage limits are set by Metropolitan Statistical Area and county...."
For 2020, most counties will experience higher FHA loan limits. In some areas there may be no change, but the number of such instances is quite low compared to the number of markets where FHA loan limits have gone up in 2020.
------------------------------
RELATED VIDEOS:
Home Equity Can Secure Your Second Mortgage
Consider the Advantages of Discount Points
FHA Limits are Calculated and Updated Annually
SEE YOUR CREDIT SCORES From All 3 Bureaus
Do you know what's on your credit report?
Learn what your score means.