Are You Eligible for a Home Loan in 2020?
December 31, 2019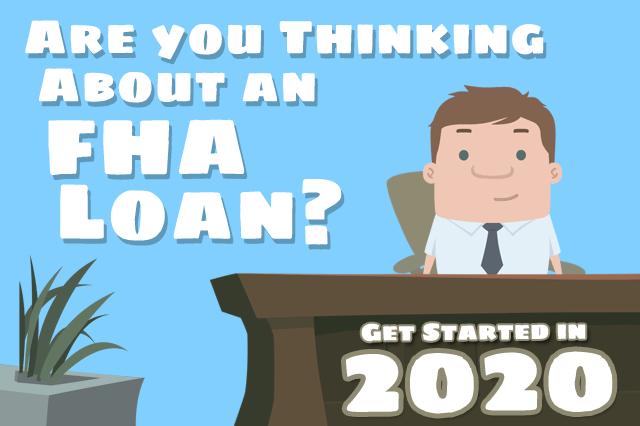 If you have watched home loan interest rates falling in 2019 and are currently making plans to buy a home, 2020 could be your year to discover what it means to own a home. FHA mortgages have a low down payment requirement, permit down payment assistance, and have lower FICO score requirements than a conventional loan due to the government backing of these mortgage loans.
Basic Eligibility Requirements
There are financial requirements for an FHA home loan, and there are occupancy requirements; FHA forward loans include the requirement that the borrower occupy the property to be purchased.
Those who wish to purchase vacation homes, or similar "intermittent occupancy" properties won't be approved for an FHA loan--these aren't within the scope of the loan program and FHA mortgages cannot be used to buy investment property or property you don't intend to live in.
FHA loan rules permit the purchase of multi-unit property, but FHA loans cannot be used to purchase timeshares, condo hotels, or short-duration occupancy properties. The borrower must be an owner-occupier, as mentioned above.
But there are important things to keep in mind about occupancy-military members will find FHA loan rules favorable to their needs. They are not excluded from FHA home loans just because they have a career that takes them away from their primary residence as part of their military duties.
FHA loan rules say if a military member purchases a property with an FHA mortgage but is deployed out of the local area, they are still considered owner-occupiers.
Citizenship and FHA Mortgages
You do not need to be a U.S. citizen to be eligible for an FHA mortgage. However, you DO have to be in the country legally. HUD 4000.1 states clearly, "U.S. citizenship is not required for Mortgage eligibility". That's good news for lawful permanent resident aliens and non-permanent resident aliens who want to purchase a home with an FHA mortgage.
Borrowers need certain documentation and supplemental information if they are affected by the rules in this area; borrowers should come to the FHA loan process ready to show work authorization documents, Social Security Numbers, and indicators of residency or permanent residency depending on the applicant's citizenship or alien status.
Furthermore, lender standards and state law may also have a say in how such transactions are handled. You may need to discuss the nuances of such a transaction with a loan officer early in the planning stages of your loan in case you need additional documentation for the lender.
------------------------------
RELATED VIDEOS:
Consider the Benefits and Risks of a Joint Loan
Borrowers Should Know About the Origination Fee
Everyone Needs to Pay Their Property Tax
SEE YOUR CREDIT SCORES From All 3 Bureaus
Do you know what's on your credit report?
Learn what your score means.