FHA Loans, Income, and Child Support
December 28, 2019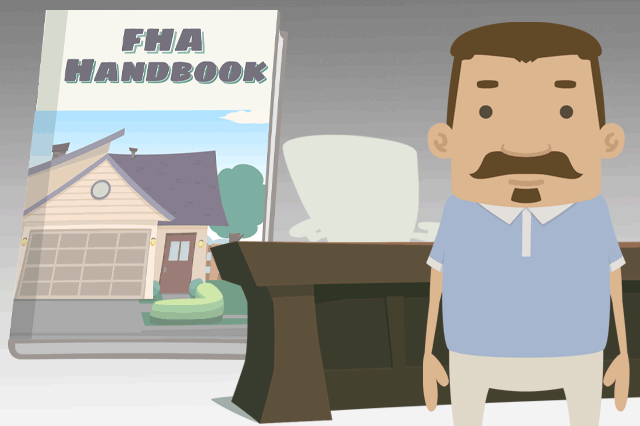 If you are looking for a home loan, child support and alimony may or may not be a factor in your loan approval process. If you pay alimony, child support, or have a legally binding maintenance agreement with another person, the lender may be required to consider that a financial obligation that counts against your debt-to-income ratio.
In such cases, the borrower may need to furnish copies of court documents, the judge's decree or orders, and a record of any payments made so far. But what does the FHA define specifically as child support, alimony, etc.? The FHA Lenders Handbook states:
"Alimony, Child Support, and Maintenance Income refers to income received from a former spouse or partner or from a non-custodial parent of the Borrowers minor dependent."
What makes this issue a bit complicated is the fact that state laws may have a say in how such procedures are handled, so the rules will vary depending on what state you live in or are buying the home in.
Not all states have the same measures for determining financial responsibility for child support or alimony, and it's a mistake to assume anything about current guidelines before looking into them.
And what about those who do not pay alimony, child support, or maintenance, but who receive it? FHA loan rules do not require you to list any such payments, but they cannot be counted toward your monthly income unless you declare the income and furnish proof of it.
What kind of proof? HUD 4000.1 explains how the lender must document your income in this area.
"Alimony, child support, or maintenance income may be considered effective, if payments are likely to be received consistently for the first three years of the mortgage and the borrower provides the required documentation, which includes a copy of the final divorce decree, legal separation agreement, court order, or voluntary payment agreement."
HUD 4000.1 also allows the borrower to submit the following payment documentation received in the 12 months leading up to the loan application:
cancelled checks
deposit slips
tax returns, or
court records.
The participating FHA lender is also required to research the amount of child support required. HUD 4000.1 says:
"When using a final divorce decree, legal separation agreement or court order, the Mortgagee must obtain evidence of receipt using deposits on bank statements; canceled checks; or documentation from the child support agency for the most recent three months that supports the amount used in qualifying."
------------------------------
RELATED VIDEOS:
What Is an FHA Loan?
Using an FHA Loan Calculator
Meeting FHA Loan Guidelines Improves Your Chances
SEE YOUR CREDIT SCORES From All 3 Bureaus
Do you know what's on your credit report?
Learn what your score means.