HUD Pledges More Help for Homeowners Affected by Disasters
December 10, 2019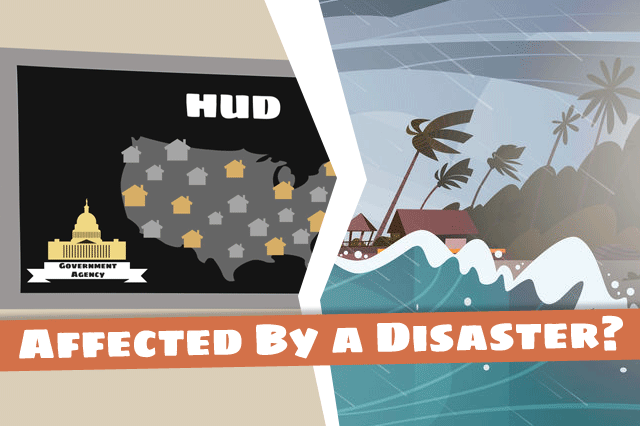 The Department of Housing and Urban Development has pledged billions in additional help for those in the hardest-hit areas of the United States and its territories from disasters dating back as far as 2017.
You may wonder why we're discussing this information on a home loan-themed website, but the truth is that natural disasters don't affect just the people who have already closed the deal on their mortgages; it can affect house hunters, those about to close their loans, and those awaiting approval for a mortgage loan on property that may or may not have been damaged in the disaster.
FHA borrowers in a federal disaster area may be eligible for loan forbearance, foreclosure avoidance, loan modifications, or other measures to help save the home after the storm, wildfire, mudslide, flood, etc.
But the help is not automatic, and just like other disaster assistance from FEMA or other agencies, you must apply for it and be approved to receive that assistance.
The announcement in the earliest days of December 2019 that HUD would commit $2.3 billion to these hardest-hit areas included news that the funding would be supported via a HUD program known as the Community Development Block Grant – Disaster Recovery (CDBG-DR) Program.
This is intended to "address seriously damaged housing, businesses and infrastructure from disasters that occurred since 2017. The CDBG-DR Program requires grantees to develop thoughtful recovery plans informed by local residents."
This news is a welcome development for those involved in the "long-term disaster recovery process' across fifteen states, the Commonwealth of Puerto Rico, the U.S. Virgin Islands, American Samoa and the Commonwealth of the Northern Mariana Islands according to the HUD press release.
The message here is that homeowners who are affected by natural disasters, especially those with FHA mortgages, should stay in frequent touch with their loan officer, make frequent inquiries to FEMA, the Small Business Administration (believe it or not, many homeowners should contact them in the wake of a disaster), and other agencies offering post-disaster assistance.
Not all aid from the government comes immediately after a natural disaster and the declaration of a federal disaster area; homeowners who were affected in 2017 should definitely catch up with the current amount of assistance which may be available or which might become available.
------------------------------
RELATED VIDEOS:
Keep Your Eyes on Your Loan Balance
Learn About FHA Loan Prepayments
Taking Out a Home Loan Makes You a Borrower
SEE YOUR CREDIT SCORES From All 3 Bureaus
Do you know what's on your credit report?
Learn what your score means.