FHA Loans: What Your Seller Might Not Tell You
November 20, 2019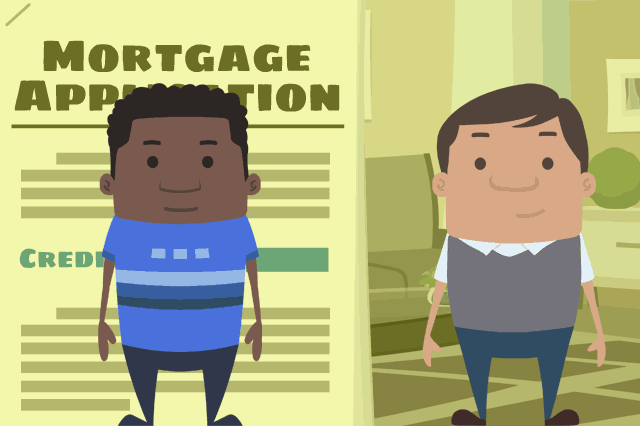 If you have been house hunting on the real estate market for any length of time, it starts to become apparent that there are things a seller can't or won't tell you. And that does NOT necessarily mean they are being dishonest or should be considered suspect.
What should you know about buying a home that your seller, realtor, or broken might not tell you?
Age of the Property and Its Appliances, Roof, etc.
Your seller should know how old the home is. But do they know how old the appliances are? Or when the last time the roof was repaired or replaced? Obviously this does not apply for new construction homes or in cases where the borrower opts to have a home built on their own land with an FHA construction loan.
The owner may not actually know how old the roof is, or how old the fridge and stove might be. You should anticipate this and plan on hiring a home inspector to review a property you are committed to buying since the seller and the bank have no way to tell in some cases how old appliances, roofing, hot water heaters, or other items are.
Foundation Problems
Are you a house hunter without any practical experience building or repairing homes? How can you know if a home has foundation problems or not?
Asking the seller might not help--how can you expect the owner to be any more of a foundation expert than you? You could get an educated guess. Or you could be regaled with a history of repair work and other measures to get the home ready to sell.
The best thing you can do before committing to an FHA loan to buy the home is to ask the owner straight; "Have you had to take any measures to repair or shore up the foundation? What were they and how much did it cost?" The cost question might be a step too far in some cases, but it's good to know what to expect down the line in case such problems return.
Foundation issues are another reason why it's key NOT to rely on an FHA appraisal (which does NOT "inspect" the home") and use the optional-but-very-important home inspection instead. Home inspections are specifically designed to answer your foundation questions and much more.
Seller Contributions to Your Closing Costs
FHA loans permit the seller to contribute up to six percent of the price of the home toward closing costs (NOT down payments). But some sellers don't want to bother with this and they certainly won't volunteer to do so unless there is some negotiating to do. But YOU should know about this and consider it a powerful bargaining tool to help you reduce up-front costs on your FHA mortgage.
------------------------------
RELATED VIDEOS:
Don't Skip the Home Inspection
Bigger is Better With a Jumbo Loan
Insuring Mortgages With the FHA Funding Fee
SEE YOUR CREDIT SCORES From All 3 Bureaus
Do you know what's on your credit report?
Learn what your score means.