FHA Foreclosure Prevention in Federal Disaster Areas
October 31, 2019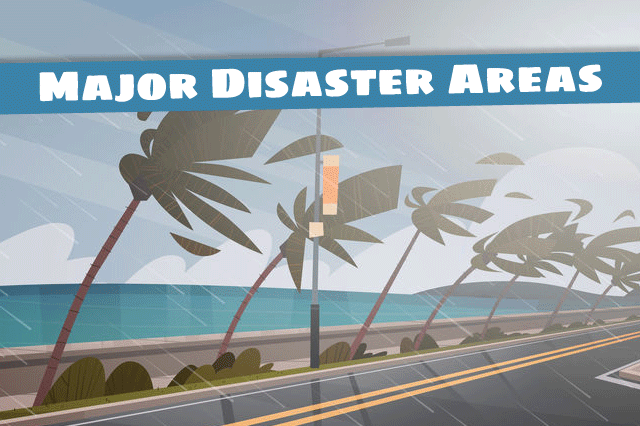 In August of 2019, the Department of Housing and Urban Development official site was updated to include new guidelines for loss mitigation procedures and foreclosure prevention help for qualifying borrowers affected by natural disasters in federally-declared disaster areas.
There were several changes including alterations to the requirements for certain types of relief including a measure taken to help streamline documentation and employment verification procedures for those affected by the disaster.
The Federal Housing Administration published Mortgagee Letter 2019-14 stating that effective immediately certain temporary loss prevention measures permanent. Those measures include:
The Disaster Standalone Partial Claim, which helps eligible borrowers who are on a loan forbearance plan "resume their pre-disaster mortgage payments and avoid payment shock" according to the FHA mortgagee letter.
Streamlined income documentation requirements.
Revised loss mitigation procedures for a Disaster Loan Modification option.
Revised procedures for FHA Disaster Standalone Partial Claims.
A Trial Payment Plan, described as, "an alternative to providing income documentation for these disaster loss mitigation options."
Again, these measures are intended for those living in Presidentially Declared Major Disaster Areas, also known as federally-declared disaster areas.
Specifically, the FHA mortgagee letter states that these measures are intended for borrowers with FHA mortgages, "...whose property and/or place of employment is in the Presidentially-Declared Major Disaster Areas (PDMDAs) of Hurricanes Harvey, Irma and Maria or certain California Wildfires, Flooding, Mudflows, and Debris Flows."
If any of the above applies to you, it is crucial to be in regular contact with your lender until the terms of any loan modification, foreclosure avoidance, settlement, etc. are worked out. Nothing is automatic when it comes to a natural disaster. You will need to contact the lender, FEMA, and any local agencies that may be able to offer help or relief while you recover from the disaster.
The changes, including documentation requirements, the Trial Payment Plan, etc. may be put into effect immediately as of the date of the Mortgagee Letter, but at a minimum, lenders are required to be in compliance with these changes no later than November 30, 2019.
For some, that may mean having to wait until the November deadline to qualify for certain options available under the new guidelines. However, it's best to contact your lender and ask what may apply in your case. Not all participating lenders may adapt the new procedures as quickly as others. After the November deadline, all procedures listed here (see above) must be implemented by participating FHA lenders.
------------------------------
RELATED VIDEOS:
Do What You Can to Avoid Foreclosure
Homes Financed With FHA Loans Must Be Owner Occupied
FHA Programs for First-Time Homebuyers
SEE YOUR CREDIT SCORES From All 3 Bureaus
Do you know what's on your credit report?
Learn what your score means.