Double Check Your FHA Home Loan Paperwork
October 11, 2019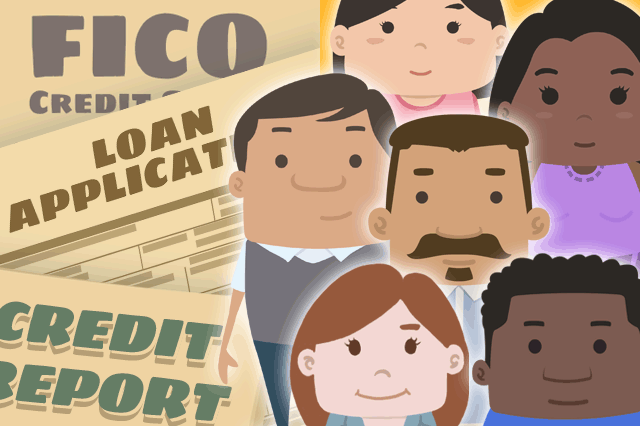 If you are getting ready to apply for an FHA mortgage, at some point your lender will return paperwork or electronic documents to you explaining the costs of your home loan.
A Loan Estimate is a document that should reflect what you have been discussing/negotiating with your loan officer and there should be no difference between what you agreed to and what the document contains.
In cases where you get a Loan Estimate that does reflect something that isn't quite what you discussed, schedule another conversation with your lender and do not sign or agree to anything until you have the discrepancy explained or corrected.
There are several areas to pay close attention to starting with the proper spelling of all the names on the document (including your own).
You'll also want to carefully review to document to make sure the specific kind of FHA home loan you seek is represented accurately, the term of the loan (15 or 30 years), and the status of any mortgage rate lock agreement you have made with the lender.
You will also need to make sure the loan amount is accurate. There are many ways a borrower can be confused over this detail, especially for borrowers who choose to finance the FHA Up Front Mortgage Insurance Premium (UFMIP) into the loan amount.
Borrowers who finance the UFMIP should know that the UFMIP you add to the loan does NOT lower your borrowing power where FHA loan limits are concerned.
Your loan is calculated without the UFMIP added and that is the amount of your FHA mortgage. When you elect to finance the UFMIP, that dollar amount is added to the loan at the end.
That technically means it is an add-on to the loan, so choosing to finance UFMIP won't take away your ability to borrow either an amount that covers the sale price of the property or the appraised value depending on which is lower. When you review your Loan paperwork, be sure to take into account the dollar amount added on for UFMIP.
The Loan Estimate will also contain information you should verify about the nature of your interest rate. It will either be a fixed-rate mortgage or an adjustable rate loan, and you should also carefully review the document to make sure you aren't getting any surprises such as a pre-payment penalty for paying off the mortgage before the full term of the loan.
This is not supposed to be an issue with FHA mortgage loans, as FHA loan program rules forbid penalties for early payoff. However, your lender may have specific procedures that are required for you to pay off early, and failing to follow them could have consequences.
Carefully review the Loan Estimate and your loan agreement to see whether there is a specific process for early payoff you will need to know.
You will also need to review the documents to learn what your estimated cash required to close is, and get details on escrow, taxes, and other issues.
------------------------------
RELATED VIDEOS:
Keep Your Eyes on Your Loan Balance
Learn About FHA Loan Prepayments
Taking Out a Home Loan Makes You a Borrower
SEE YOUR CREDIT SCORES From All 3 Bureaus
Do you know what's on your credit report?
Learn what your score means.