Don't Make These Refinance Loan Mistakes
September 21, 2019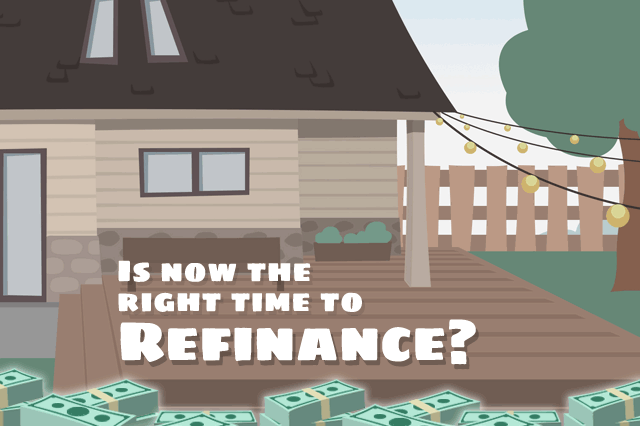 Are you making mistakes before, during, or after submitting your refinance loan application that can hurt your chances for the loan you want? If you are worried about refi loan approval, don't make these refinance loan mistakes.
REFINANCE LOAN MISTAKE
Treating Your Refinance Loan Any Differently Than Your Original Mortgage
The same care and preparation you took for your original home loan may be very necessary for a refinance loan application.
About the only reasons you wouldn't take the same amount of time to prepare for such a loan is if you need to refinance your mortgage to avoid foreclosure, catch up on missed payments, recover from a natural disaster using an FHA Rehab Loan or FHA Rehab Refinance Loan, etc.
Preparing for a refinance loan means checking your credit scores, working on your credit patterns (a year or more of on-time payments on all financial obligations is critical and should always be your goal when preparing for a mortgage loan) and avoiding new credit applications ahead of your refinance loan application are all key.
REFINANCE LOAN MISTAKE
Assuming All Lenders Will Offer You The Same Refinance Terms And Conditions
Some prefer to keep their original lender for the refinance loan transaction, and when you have a lender you can trust, that is not a bad idea at all.
But an equally good idea is to comparison shop for your refinance loan anyway, and present your findings to the loan officer and ask if the better deal can be matched by your current finance company (see below).
REFINANCE LOAN MISTAKE
Assuming Certain Loan Fees Cannot Be Negotiated
Do you know which fees associated with your loan might be negotiable? Borrowers who apply for a refinance loan with good credit may be able to negotiate with the lender, especially those who shop around and can show what the competition is charging for the same items. Some fees may not be adjustable.
It never hurts to ask, even if it feels uncomfortable haggling.
If you are not sure what the right type of refinance loan might be for you, or what is considered the right amount of refi loan for you (based on your home's adjusted value and other factors), talk to a lender to find out what is possible for you whether you need a cash-out refinance loan, no cash-out, a reverse mortgage, or a rehab refinance loan to repair or renovate your existing home.
------------------------------
RELATED VIDEOS:
You're Almost There When You Get Your Loan Approval
Learn About the Mortgage Insurance Premium (MIP)
Pre-approval Starts the Mortgage Process
SEE YOUR CREDIT SCORES From All 3 Bureaus
Do you know what's on your credit report?
Learn what your score means.