Credit Mistakes to Avoid Before Your Home Loan
August 22, 2019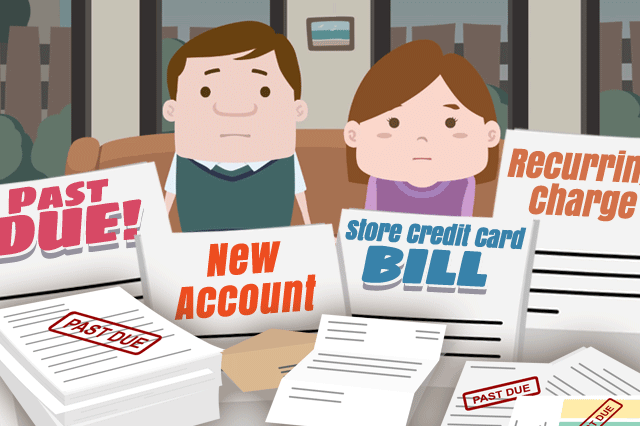 There are several things you can do to help improve your credit score-always pay on time, never skip a payment, avoid carrying high balances on your credit accounts, etc. But there are also some credit mistakes to be aware of before you apply for a new home loan that can help you avoid problems with loan approval later.
Credit scores and credit history are not the only areas your lender will review when approving your new home loan, but these factors are very important and should not be neglected.
Avoid Opening Too Many Store Credit Cards
Depending on the nature of the card you apply for at a given retailer, you may consider some store cards essential. But many credit card companies try to tempt borrowers into cards they do not need with the promise of savings up front.
But store credit cards can feature notoriously high interest rates, and you should take care to avoid opening too many credit accounts in general, let alone store cards you may rarely use once the savings have been realized on those early purchases.
Avoid Opening Any New Credit Before Your Mortgage Loan Application
Any credit card you apply for will bring a "hard inquiry" into your credit, which can lower your FICO score. Hard inquiries are NOT the same as when you, the consumer, request copies of your credit reports-those are not hard inquiries and do not affect your credit score the way a credit card application does.
Don't Get Burned By Recurring Charges
Have you signed up for free trial offers for online services that require you to enter a credit card to claim your free month of a subscription service such as Amazon Music or Hulu? It is very easy to lose track of when your free trial period ends and the billings begin. Remember that a home loan officer wants to know your debt-to-income ratio and too many of these subscriptions could start eating into both your monthly budget and your debt ratio.
Don't Carry High Balances
The lender will look at your credit use and consistently carrying high credit card balances (above 50% of your credit limit, for example, can hurt your chances for home loan approval in some cases or getting the most favorable interest rates in others. The lender wants to see responsible credit patterns, and carrying lower credit card balances goes a long way toward doing just that.
It's never a bad idea to get consumer credit counseling or housing counseling before applying for a mortgage loan, especially if you are a first-time home buyer. The lessons you learn will help you get closer to home loan approval and into your dream home.
------------------------------
RELATED VIDEOS:
Homebuyers Benefit From the Work Done by Fannie Mae
HUD 4000.1 is Sometimes Called the FHA Handbook
Credit History Is Presented as Your FICO Score
SEE YOUR CREDIT SCORES From All 3 Bureaus
Do you know what's on your credit report?
Learn what your score means.