Compensating Factors for Home Loan Approval
August 13, 2019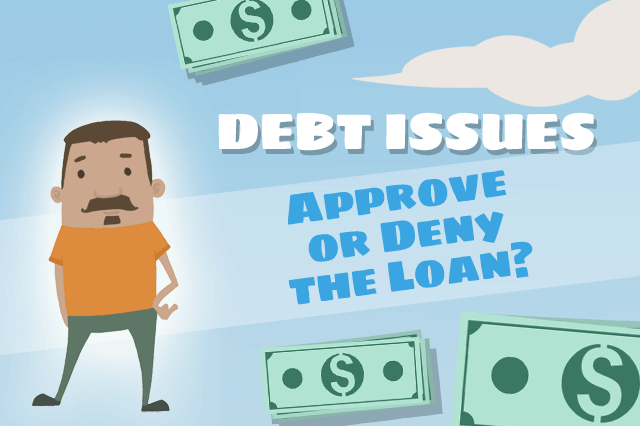 Some borrowers worry that they can't get home loan approval due to past credit issues including bankruptcy, foreclosure, low FICO scores, etc.
But FHA home loan rules in HUD 4000.1 (the FHA Single Family Home Loan Handbook) say the lender can, under certain circumstances, use compensating factors in cases where the borrower's other financial qualifications may be less ideal than others.
Compensating factors include a higher down payment (10% instead of 3.5%). They may also include a higher interest rate, and/or requirement of cash reserves. Cash reserves basically represent a certain number of months of future mortgage payments saved up by the borrower.
But certain kinds of income may also be used; HUD 4000.1 says cash earned by the borrower that was not counted as effective income (which meets certain FHA standards) may be used as a compensating factor.
These rules have clear definitions of what counts as a compensating factor in this area. From HUD 4000.1:
"Additional income from Overtime, Bonuses, Part-Time or Seasonal Employment that is not reflected in Effective Income can be cited as a compensating factor" but this income, says HUD 4000.1, is subject to certain restrictions including (but not limited to) the following:
You must have earned this type of income for at least one year.
The income must be likely to continue.
Said income must be "sufficient to reduce" qualifying FHA loan debt ratios to an acceptable level to the FHA.
Income from non-borrowing spouses may not be counted.
Income from "other parties" not obligated under the mortgage cannot be included.
Compensating factors are also subject to lender standards, state law, and other variables. Don't forget that the rules discussed here pertain only to the FHA loan program guidelines as issued by the FHA and HUD.
FHA loan rules may be supplemented by lender requirements, so it is a very good idea to ask a loan officer what compensating factors you may be able to use in conjunction with your home loan if they are required.
Not all borrowers purchasing real estate with an FHA mortgage are eligible to use compensating factors and not all borrowers will actually need them. If you have concerns about this aspect of your FHA mortgage loan, ask a loan officer to explain under what conditions these rules may apply to you.
------------------------------
RELATED VIDEOS:
You're Almost There When You Get Your Loan Approval
Learn About the Mortgage Insurance Premium (MIP)
Pre-approval Starts the Mortgage Process
SEE YOUR CREDIT SCORES From All 3 Bureaus
Do you know what's on your credit report?
Learn what your score means.