First-Time Home Buyer Advice
July 30, 2019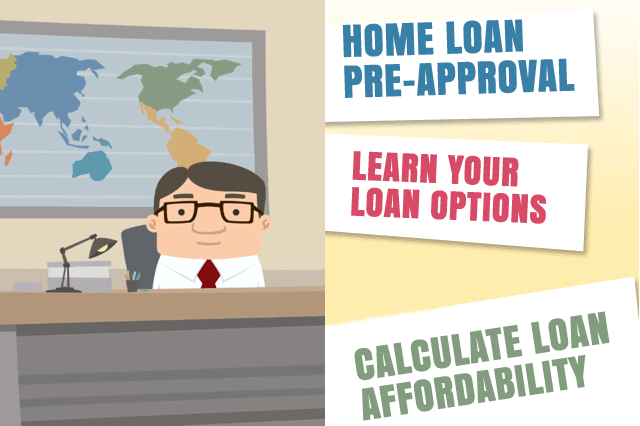 Buying a home for the first time? You will get plenty of advice-some you want, and some you don't. What should you do once you have prepared in advance by working on your credit, pulling your credit reports, and saving up for the down payment and closing costs?
Try the following steps once you are ready to start actively looking for a home to buy.
FHA Home Loan Pre-Approval
Get pre-approved for a home loan and be sure to tell the sellers when you feel like looking into a specific property further. Sellers take your pre-approval status more seriously and if you approach without pre-approval you risk being viewed as a window shopper only.
Getting pre-approved for an FHA mortgage is definitely a good idea, but BEFORE you do, be sure to shop around for the right lender. Don't get pre-approved just anywhere, make sure you are getting the most advantageous rates and terms offered to you.
Learn Your Loan Options
If you can determine ahead of time (within reason) the kind of home and the kind of mortgage you need, you can save a lot of time. Some borrowers do not want to bother with a fixer-upper home, others may want to have a house built for them from the ground up.
If you have an idea of the kind of house you want to buy-a starter home, a fixer-upper, a condo unit, or even a mobile home or manufactured home, be sure to tell the lender since FHA loan options in these areas vary. There are several types of FHA mortgage for the properties mentioned above.
Calculate How Much Loan You Can Afford
An online mortgage calculator will help you learn what you can realistically afford. Some potential FHA borrowers forget to include more than the price of the home and interest times the duration of the mortgage when running the numbers. These people forget that property taxes, insurance, and other expenses may factor into the amount of the monthly mortgage payment.
Once you get your price range, you can begin house hunting as a more well-informed buyer. It's good to know not just how much you want to spend but also how much you CAN spend based on your budget. All borrowers are tempted to pay a little extra for a home they truly fall in love with; the key is to know how much more you can actually afford to pay versus your target amount.
And while thinking of this, don't forget that you can negotiate with the seller to have her pay some of your closing costs up to six percent of the asking price of the home. You can also look for a down payment assistance program in your local area that can further lower the cost of buying the house.
------------------------------
RELATED VIDEOS:
Keep Your Eyes on Your Loan Balance
Learn About FHA Loan Prepayments
Taking Out a Home Loan Makes You a Borrower
SEE YOUR CREDIT SCORES From All 3 Bureaus
Do you know what's on your credit report?
Learn what your score means.