One-Time Close Construction Loan Planning
July 28, 2019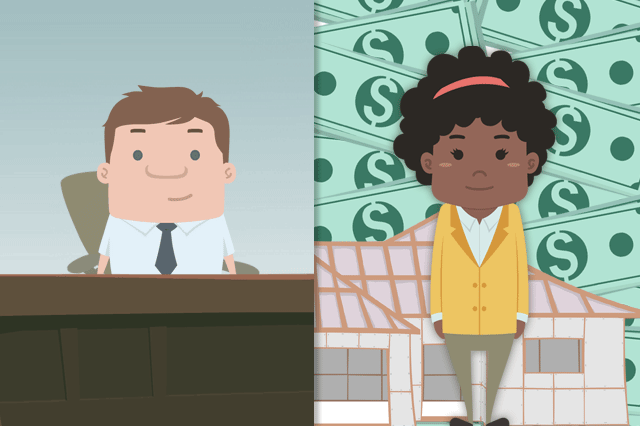 It's true that even first-time home buyers can apply for an FHA One-Time Close construction loan to have a house built for them from the ground up. You don't need to be an experienced homeowner to do this, but you'll need to anticipate some expenses for your new home that will be required, but are not necessarily directly related to the loan itself.
For example, do you know where you will live while the construction process is carried out? The typical house hunter looking to close the deal on a home loan can expect to take possession of the home and start living in it after the closing date of the loan.
But for FHA One-Time Close loans, the home is not habitable until the end of the construction process which may include compliance inspections and other procedures that take time to perform.
At this stage some house hunters are thinking that this issue isn't much to contend with; chances are good that many house hunters are either living in another home or renting a property or apartment. Some may go as far as to time the end of their lease using an anticipated move-in date.
But even a home loan for existing construction properties can encounter delays. And those interested in building a home need to know as early as possible that this process will take longer than anticipated.
The key to planning a One-Time Close loan is to expect these delays and budget accordingly for rent and other expenses related to using a rental or an existing home knowing that the dates specified for taking ownership of the property are subject to change, and probably will.
Not all have this experience, but if you have no money set aside to deal with your lodging needs during a delay in the process, you may find yourself scrambling to deal with those needs. And don't forget that your expenses in this area may include continuing renter's insurance, utility bills, internet, and other fees.
How can the construction loan process get delayed? There are any number of issues and some are completely unrelated to loan approval or the actual process of building your home. What if the contractor you used suddenly experienced a personal or business-related problem that requires work stoppage, replacement of laborers, etc.?
And let's not forget the potential for severe weather to interfere with certain phases of the construction process. Depending on where you are and when you build, earthquakes, wild fires, extremes of rain and wind or other factors may contribute to delays in "getting to done".
Plan ahead for delays and make sure your housing plans address them. You'll be very glad you did.
FHA, VA, and USDA: One-Time Close Loans
Want More Information About One-Time Close Loans?
We have done extensive research on the FHA (Federal Housing Administration), the VA (Department of Veterans Affairs) and the USDA (United States Department of Agriculture) One-Time Close Construction loan programs. We have spoken directly to licensed lenders that originate these residential loan types in most states and each company has supplied us the guidelines for their products. We can connect you with mortgage loan officers who work for lenders that know the product well and have consistently provided quality service. If you are interested in being contacted by a licensed lender in your area, please send responses to the questions below. All information is treated confidentially.
FHA.com provides information and connects consumers to qualified One-Time Close lenders in an effort to raise awareness about this loan product and to help consumers receive higher quality service. We are not paid for endorsing or recommending the lenders or loan originators and do not otherwise benefit from doing so. Consumers should shop for mortgage services and compare their options before agreeing to proceed.
Please note that investor guidelines for the FHA, VA, and USDA One-Time Close Construction Program only allow
s
for single family dwellings (1 unit) – and NOT for multi-family units (no duplexes, triplexes or fourplexes). In addition, the following homes/building styles are not allowed under these programs: Kit Homes, Barndominiums, Log Cabin Homes, Shipping Container Homes, Stilt Homes, Solar (only) or Wind Powered (only) Homes.
Your email to
[email protected]
authorizes FHA.com to share your personal information with a mortgage lender licensed in your area to contact you.
Send your first and last name, e-mail address, and contact telephone number.
Tell us the city and state of the proposed property.
Tell us your and/or the Co-borrower's credit profile: Excellent – (680+), Good - (640-679), Fair – (620-639) or Poor- (Below 620). 620 is the minimum qualifying credit score for this product.
Are you or your spouse (Co-borrower) eligible veterans? If either of you are eligible veterans, down payments as low as $0 may be available up to the maximum amount your debt-to-income ratio per VA will allow – there are no maximum loan amounts as per VA guidelines. Most lenders will go up to $750,000 and review higher loan amounts on a case by case basis. If not, the FHA down payment is 3.5% up to the maximum FHA lending limit for your county.
------------------------------
RELATED VIDEOS:
There's a Difference Between APR and Interest Rates
Choose Your Mortgage Lender Carefully
Getting Started With Your FHA Loan Application
Do you know what's on your credit report?
Learn what your score means.