What You Need to Know About Buying a Home
June 13, 2019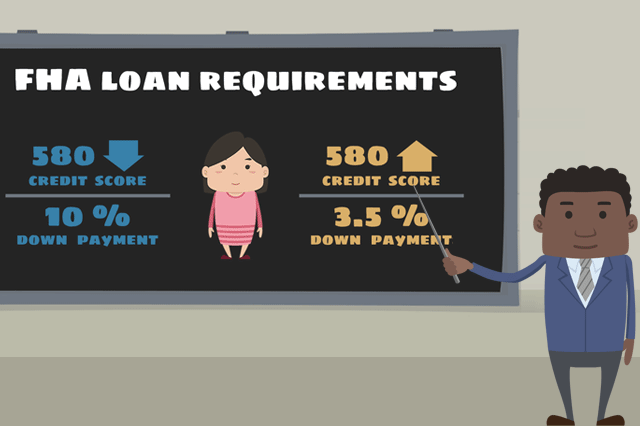 There are things you can do as a new house hunter to make your life easier before you commit to purchasing your first home. Do you know what to expect when you start your home loan journey? Take some steps to find out what the process is like before you start looking for a house to buy.
What Sellers Want From a Buyer
House sellers are often plagued by window-shoppers; people who are casually curious about a home but who aren't serious about buying at that moment.
That may describe most first-time home buyers at a certain stage in the process-if you are trying to decide whether to commit to owning a home instead of renting, you may be interested in looking at homes on the market to see what's available and for how much.
Sellers tend to favor those who appear more serious, so when the time is right for you to stop window shopping and get ready to make an offer on the right property, you should consider getting pre-qualified for an FHA mortgage.
Letting the seller know you are pre-qualified tells them exactly what they need to know and you will notice a difference in how your conversation goes with the seller in such cases.
What Lenders Want From a Borrower
Plan on coming to the home loan application process with one full year (12 months leading up to the loan application) of on-time payments. Anything less tells the lender you may not be ready financially for this level of commitment.
Remember, lenders deal with a large volume of credit applications and they hear the same stories, the same reasons, and yes, the same excuses for missed payments again and again. Hedge your bets, so to speak, on your home loan-don't come to the application process until you are completely ready with a good record of on-time payments on all financial obligations.
Your lender will check.
What Real Estate Agents Want From a New Client
If you are ready for a real estate agent to help you find and buy a home with an FHA mortgage, you will need to tell them the approximate price range, how much money down you want to pay.
You'll also want to provide important information like the number of bedrooms you need, any pressing dates or deadlines for buying-which may be a concern for those relocating to a new area for a job and pressed for time to move in and other consideration. When deciding on these things, don't forget to consider how your needs for the home (especially in terms of size and future needs) and how those needs can affect the bottom line when adding bedrooms, a larger garage, etc.
Most importantly the real estate agent needs to know if you are ready to commit when she or he finds homes that meet your needs. If you still aren't sure whether you are financially ready to make the commitment, talk to the realtor about your situation, your needs, and the most appropriate timeline for your home purchase.
------------------------------
RELATED VIDEOS:
There's a Difference Between APR and Interest Rates
Choose Your Mortgage Lender Carefully
Getting Started With Your FHA Loan Application
SEE YOUR CREDIT SCORES From All 3 Bureaus
Do you know what's on your credit report?
Learn what your score means.