FHA Loan Rules for Taxes and Residency
June 6, 2019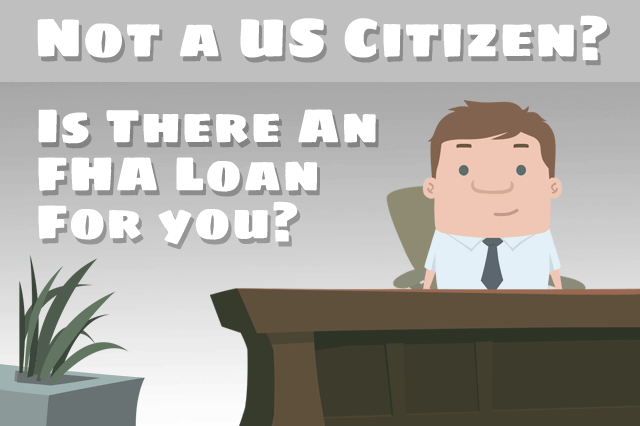 Did you know that the FHA home loan rulebook has guidance for lenders who aren't sure whether FHA mortgages are available to those without U.S. citizenship? There are also rules that govern what is possible if you owe outstanding tax debt and related issues.
What is possible with FHA mortgages for applicants who meet some or all of the above?
FHA Loan Rules for Non-Citizens
You do NOT have to be a U.S. citizen to be approved for an FHA mortgage. You DO have to be in the country legally and have documentation to show that legal status. The FHA home loan rulebook, HUD 4000.1, states
"A Borrower who is a non-permanent resident alien may be eligible for FHA- insured financing provided:
The Property will be the Borrower's Principal Residence.
The Borrower has a valid SSN, except for those employed by the World Bank, a foreign embassy, or equivalent employer identified by HUD.
The Borrower is eligible to work in the United States, as evidenced by the Employment Authorization Document issued by the USCIS.
The Borrower satisfies the same requirements, terms and conditions as those for U.S. citizens."
For permanent resident aliens, FHA loan rules state:
"A borrower with lawful permanent resident alien status may be eligible for FHA-insured financing provided the Borrower satisfies the same requirements, terms and conditions as those for U.S. citizens."
FHA Home Loan Rules for Those Who Have Tax Debt
FHA home loan rules say that an FHA mortgage is possible for those who are paying on tax debt and are in a satisfactory-to-the-government repayment plan. Those who are delinquent on any federal debt are not qualified to be approved for an FHA mortgages. Specifically, HUD 4000.1 states:
"Tax liens may remain unpaid if the Borrower has entered into a valid repayment agreement with the federal agency owed to make regular payments on the debt and the Borrower has made timely payments for at least three months of scheduled payments. The Borrower cannot prepay scheduled payments in order to meet the required minimum of three months of payments."
That last line is worth noting-you will need to make the full three months of payments on time, at the time those payments are due in order to be considered for an FHA mortgage. Ask your lender if you are not sure how these rules may affect your transaction.
------------------------------
RELATED VIDEOS:
Keep Your Eyes on Your Loan Balance
Learn About FHA Loan Prepayments
Taking Out a Home Loan Makes You a Borrower
SEE YOUR CREDIT SCORES From All 3 Bureaus
Do you know what's on your credit report?
Learn what your score means.