First Time Home Buyer Mistakes You Should Avoid
May 22, 2019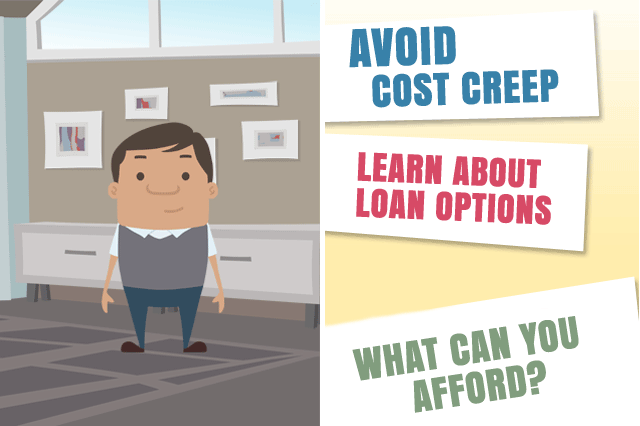 If you are in the market as a first-time home buyer, there are some real estate buying pitfalls you can easily avoid with a bit of careful planning. Are you buying a dream home or a money pit? Learn how to avoid some common house hunting mistakes.
Learn Your Home Loan Options
FHA mortgages have options for mobile homes, condo units, multi-unit properties, and much more. If you don't know you can apply for an FHA mortgage to buy a fixer-upper home (the FHA 203(k) Rehabilitation Mortgage) you might be missing out on an opportunity to buy and renovate an existing property.
You should also explore your FHA construction loan options if you want to have a home built especially for you from the ground up.
All of these loans are available to financially qualified borrowers, and those who are approved for the lowest down payments are only required to make a down payment of 3.5%-a lower amount than some conventional mortgages depending on circumstances.
Know How Much Real Estate You Can Afford
One of the biggest mistakes a first-time buyer can make is to neglect using an online mortgage calculator to estimate monthly mortgage payments ahead of time. If you don't know how much home loan you can realistically afford, you risk getting in over your head once the mortgage payment, mortgage insurance, homeowner association fees and other expenses start adding up.
Don't Give in to "Cost Creep"
Cost creep happens when a borrower finds a property she or he wants to buy but the price is slightly higher than they can afford, or add-ons to the loan make the estimated monthly mortgage payment just a bit higher than the borrower is able to afford or wants to pay.
Use an online mortgage calculator and other budget tools to find a price range you can afford and stay within that range; don't forget that there are other expenses that will factor into your monthly home loan payment including property taxes, interest, and the amount of anything you roll into the loan amount above and beyond the asking price of the home.
Do the math long before you commit to a particular property to buy; doing so will tell you how much you can potentially afford and help you stay within that price range.
You can always as the help of a loan officer to assist you with these calculations so that you don't overlook any expenses of the loan that may be needed to make a fully informed decision.
------------------------------
RELATED VIDEOS:
Your Mortgage Payment Schedule Is Called Amortization
Information About the Balloon Payment
Reliable Borrowers Can Qualify for a Cash-Out Refinance
SEE YOUR CREDIT SCORES From All 3 Bureaus
Do you know what's on your credit report?
Learn what your score means.