First-Time Home Buyers and FHA Mortgage Loans
May 9, 2019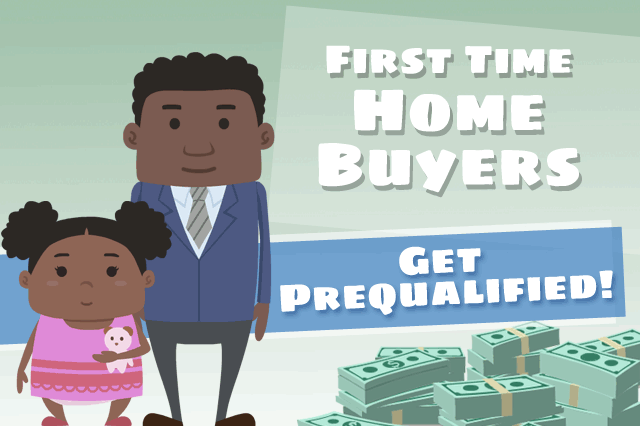 Are you interested in buying your first home but have worries about making a down payment or being required to come up with a larger down payment than you can afford?
Some borrowers would rather hang on to their cash for home improvement projects, bills, student loans, or new furniture for the new home; they don't want to sink money into a large down payment. How can FHA home loans help?
The origin story of FHA home loans, which some published reports say make up one in four home loan transactions, goes all the way back to the Great Depression when borrowers were obviously just as concerned with the amount of cash they would be required to invest in that first home.
FHA home loans then, as now, are designed to help by being more flexible with credit requirements and also with down payments; the FHA down payment requirements for most credit-qualifying borrowers allows the lowest down payment at 3.5%.
Those who apply with marginal credit scores (between 500 and 579 according to FHA loan rules but check with your participating lender to see if other standards apply at that financial institution) would be still technically eligible for an FHA mortgage but with a 10% down payment.
FHA home loans do not require you to be a first-time home buyer, but the advantage for first-time borrowers includes the ability to get down payment assistance (from local agencies or other non-FHA sources) and negotiate with the seller of your home to get certain closing costs paid for by the seller up to an FHA-defined limit.
Both down payment assistance and the seller contributions (up to six percent of the asking price of the house toward closing costs but NOT the down payment) can be a big financial advantage to a new house hunter.
FHA home loans also feature advantages the first-time borrower will appreciate later on in their ownership of the home. You cannot be restricted from freely selling or transferring your property to another person who is credit-qualified to buy your home or assume the FHA home loan.
You also cannot be penalized for making larger-than-required mortgage payments and you are not permitted to be charged money for paying off your home loan early.
Ask your lender about the policies and procedures in this area since all lender requirements are not the same.
FHA mortgage loans allow you to have a non-occupying co-borrower but you may be required to have a larger down payment depending on circumstances. You will need to discuss your co-borrower arrangements with your participating lender to see how that lender's standards, state law, FHA loan rules, and your own circumstances will affect the transaction.
------------------------------
RELATED VIDEOS:
Reverse Mortgages Are Ideal for Senior Borrowers
The Pros and Cons of Subprime Mortgages
A Streamline Refinance Simplifies the FHA Loan Process
SEE YOUR CREDIT SCORES From All 3 Bureaus
Do you know what's on your credit report?
Learn what your score means.