FHA vs. USDA Home Loans
May 7, 2019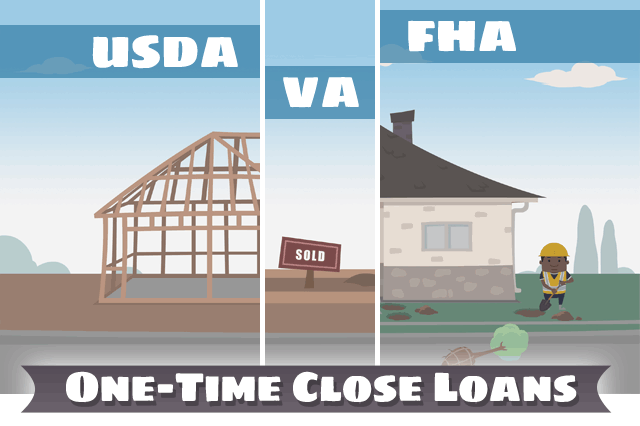 What makes borrowers choose an FHA mortgage loan with a 3.5% down payment over a USDA mortgage loan with zero down payment? There are a couple of very simple reasons why you may choose an FHA mortgage even though down payments are a major part of the borrower's concerns over a new home loan.
FHA mortgages require 3.5% down as a minimum regardless of the type of home being purchased, the borrower's qualifications, etc. The down payment requirement IS affected by credit scores and those with marginal credit will be required to pay 10% down, not 3.5%.
Choosing a USDA mortgage for its' zero down payment option sounds very appealing, especially if you are facing 10% down with other mortgages. But there is an income limit for USDA loans and borrowers who exceed this limit (approximately 80 thousand per year per house total for households up to four people) will not be approved for a USDA mortgage.
FHA home loans, on the other hand, do NOT have an income limit and the 3.5% down can be supplemented by gift funds from family and friends, seller contributions toward closing costs (and closing costs ONLY, not the down payment) which can be a big help for a first-time home buyer.
USDA loans are considered need-based loans. If you do the math on the USDA income requirement (APPROXIMATED at $80 thousand per home up to four people) it becomes clear that each member of a household of four can only earn $20k per year apiece maximum before the income limits get near.
FHA mortgages, having no income cap, are the better option for those earning more than the USDA loan income limits. And remember that the total income of the home on a USDA loan cannot exceed the income cap-all the residents of the home would have their income totalled up to see if the entire amount exceeds the limit.
FHA loans have other advantages besides the lack of an income cap; you have the option to buy a multi-unit property up to four units, and the FHA loan limit increases depending on the number of units.
You cannot be penalized for making larger-than-required mortgage payments or paying off the loan early. You can also choose to apply for an FHA cash-out refinance loan later on when you want to take some of your home's equity out in cash.
Borrowers should also know that FHA loan credit score requirements allow a lender to approve applicants with FICO scores at 580 or higher for maximum financing, and borrowers with FICO scores between 500 and 579 are technically eligible to be approved if they are willing to pay 10% down.
Lender requirements and FICO score standards will also apply above and beyond this FICO score range. Ask your lender what that financial institution's FICO score policies are.
SEE YOUR CREDIT SCORES From All 3 Bureaus
Do you know what's on your credit report?
Learn what your score means.