April is Fair Housing Month
April 25, 2019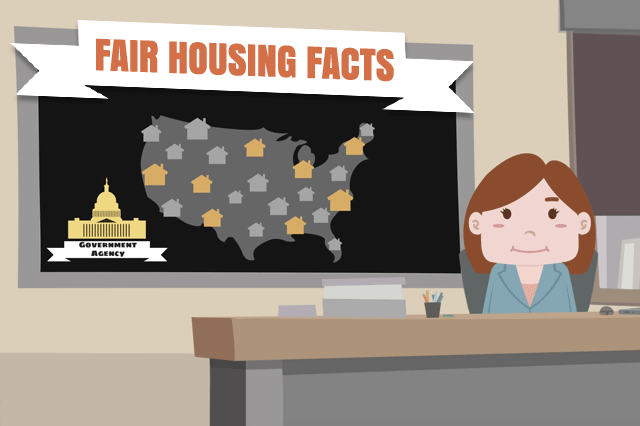 April is Fair Housing Month, and the Department of Housing and Urban Development have announced that 2019's Fair Housing Month theme addresses a serious issue that doesn't always get it's fair share of the spotlight with respect to fair housing issues.
"Call HUD: Because Sexual Harassment in Housing is Illegal" campaign, which kicked off on 1 April 2019, is designed to raise awareness about this important aspect of Fair Housing law.
HUD wants to "educate the public about what behaviors constitute sexual harassment and what to do and who to contact if they experience it where they live" according to a HUD press release.
The Fair Housing Act includes rules that do not allow discrimination in housing transactions (buying or renting) based on race, color, national origin, religion, sex, disability, or family status.
"Complaints we receive and cases we see tell us that there are some housing providers who unfortunately prey on vulnerable men and women," said Anna María Farías, HUD's Assistant Secretary for Fair Housing and Equal Opportunity, who is quoted in the HUD press release.
Farias adds, "No one should have to tolerate harassment or unwanted sexual advances in order to keep a roof over their head, and HUD will continue to take appropriate action when discrimination of this type occurs."
Sexual harassment in a housing context is a serious issue. How serious? The victim in one case was awarded a $2.7 million settlement. According to the official site, HUD and its partner agencies logged nearly eight thousand complaints last year related to housing discrimination in general.
The U.S. Justice Department announced an initiative in 2017 to end sexual harassment in housing with pilot programs in Washington, D.C. and the Western District of Virginia. The pilot programs were intended to help victims of sexual harassment in housing and connect victims with agencies considered "first responders" in discrimination cases such as law enforcement, legal services, shelters, etc.
The Fair Housing Month push to continues this effort is the next step in this series of events and programs aimed at making the housing process fair for all.
Sometimes the victims of the discrimination are the only ones who can prevent further problems by reporting the violations and making a formal complaint. If you have experienced discrimination in any stage of the housing process, file a complaint with the HUD Office of Fair Housing and Equal Opportunity at (800) 669-9777 (voice) or (800) 927-9275 (TTY).
SEE YOUR CREDIT SCORES From All 3 Bureaus
Do you know what's on your credit report?
Learn what your score means.