Buying a Home With an FHA Loan: Important Considerations
April 17, 2019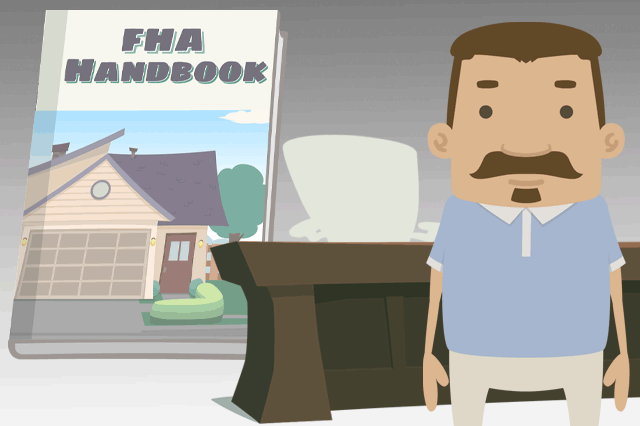 A first-time home buyer might not think to ask some important questions about the real estate listings they are looking at on their own or with the help of a realtor. But once you start thinking about these issues, it's clear that some questions are too important not to ask when you are preparing to make an offer on your first home.
If you are buying a home with an FHA mortgage loan, you should know that some concerns such as flood zones or natural disasters in or near the local area are addressed by FHA home loan rules in HUD 4000.1.
But other issues are not directly addressed but still may affect your decision to purchase that property as your first home.
FHA Home Loans for Properties With Meth Contamination
Some sections of the United States have a bigger substance problem per capita than others. And in some areas, that substance problem is related to the use or manufacture of methamphetamine.
That's one reason why the FHA home loan single-family mortgage loan rulebook, HUD 4000.1, directly addresses the meth problem stating that in cases where the lender or the FHA appraiser identifies a property as having some kind of meth-related contamination, the home is considered "ineligible due to this environmental hazard until the Property is certified safe for habitation."
FHA Home Loans for Properties In Flood Zones
Being in an area known for flooding is not an automatic barrier to entry for an FHA mortgage loan, but your lender may require a flood zone determination if the exact nature of the area where your new home is situation requires it.
Some areas may have already been given a decision on flood zone issues and your lender may tell you the home is already known as a "must decline" or not. In some cases you may only be required to carry additional insurance to make the home eligible for purchase with the FHA mortgage. In others you may need to discuss your options with the lender.
Homes Near Airports or Other High Noise Areas
Depending on where a home is located near an airport, it may or may not be eligible for an FHA mortgage loan. You will need to work closely with a real estate agent or your lender if there are areas that are known for high noise issues that may render them ineligible for FHA mortgage loans.
Most of these issues may be handled on a case-by-case basis, so it's never safe to assume a home is ineligible just because it seems to be in an area that may require further consideration for the FHA home loan because of noise issues, etc.
------------------------------
RELATED VIDEOS:
Let's Talk About Home Equity
Understanding Your Loan Term
Your Home Loan is Called a Mortgage
SEE YOUR CREDIT SCORES From All 3 Bureaus
Do you know what's on your credit report?
Learn what your score means.