Income You Can Use to Qualify for an FHA Mortgage
April 9, 2019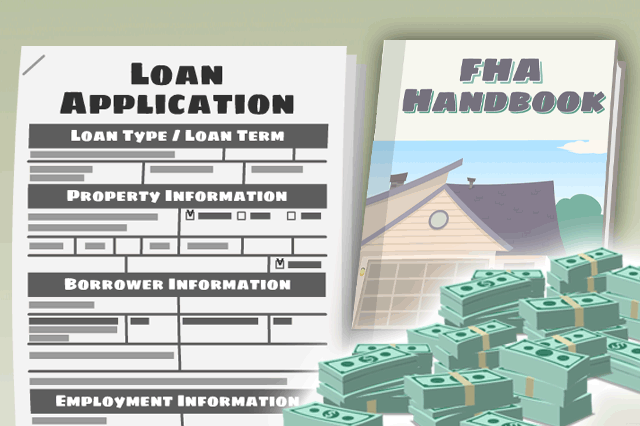 If you are a new house hunter and as a first-time home buyer aren't sure what it means to have your income verified for an FHA mortgage loan, there are some important details you should know.
Not all income is allowed to be used for the purposes of qualifying for your mortgage loan. For example, people who have a side income selling items online on Etsy or eBay may have a hard time convincing the lender to use that as part of your qualifying income. The same goes for the housing stipend for the GI Bill.
Why don't these sources of money count?
One reason is because the sources can't be considered as likely to continue or "stable and reliable" by the lender. Online sales can be sporadic, GI Bill housing benefits have a set expiration (they stop being paid when you have used up your GI Bill benefits) and overall these sources can't qualify for those reasons.
What DOES qualify?
Regular income the lender can verify has been paid consistently over a fixed period of time-even if that income is seasonal, or is earned in over short periods of time such as a three-month stint on board a vessel or oil rig.
Child support income and alimony income are also potentially good sources of verifiable income but your lender will require supporting documentation showing the agreement related to the amount of each payment, when it is due, etc.
Retirement income, 401(k) funds that are now being paid out to the account holder, and commission income are also potentially good sources of verifiable earnings but your lender will require supporting documentation. That's especially relevant to commission income which must be earned over a minimum amount of time and be considered likely to continue.
Self-employed applicants are not left out and small business or self-employment income may also be counted but it must meet minimum requirements including how long the income has been earned, whether the self-employment situation is upwardly mobile and can be documented to the lender's satisfaction.
FHA loan rules aren't the only ones guiding the process; your participating lender will have requirements which be met in addition to the FHA minimum guidelines. State law may also have a say in how such processes are carried out, so it is very important to discuss your needs and concerns with a participating lender.
------------------------------
RELATED VIDEOS:
Learn How to Meet FHA Requirements
A Few Tips About Your Fixed Rate Mortgage
Your Proof of Ownership Is the Property Title
SEE YOUR CREDIT SCORES From All 3 Bureaus
Do you know what's on your credit report?
Learn what your score means.