FHA Loans and Credit Scores: What You Need to Know
March 8, 2019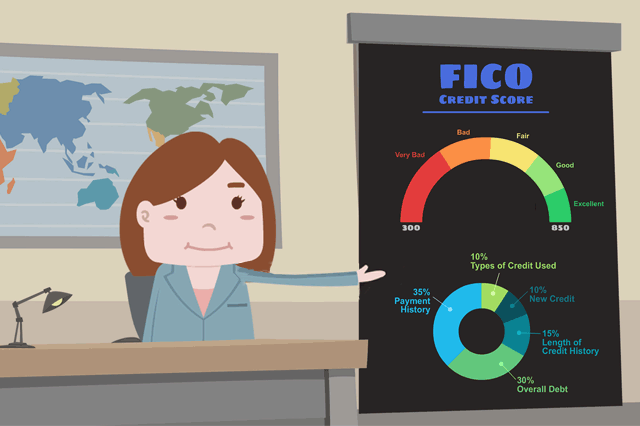 This isn't the usual article you read about credit scores, first-time home buyers, and real estate purchases. Many articles written about getting mortgage loan approval with your credit score will mention that lender standards are often different than FHA loan program minimums, that the better your FICO score the better chances you have at loan approval, etc.
But there is another aspect to getting your first-time home loan approved that is related to credit scores you should be mindful of-the factors that can change your chances at loan approval that are related to FICO scores but affect other areas of your mortgage loan process.
FHA Loan Approval for First-Time Borrowers With Lower FICO Scores
There are a variety of factors that can influence whether a lender will approve your mortgage loan if you have a lower FICO score. Think about the non-FICO score aspects of your new home loan for a moment-the loan-to-value ratio, the amount of your down payment, and your debt-to-income ratio.
If you have lower FICO scores but a good debt ratio with more money coming in (your income) than money going out (payments for your monthly financial obligations) you have a better chance at loan approval. 39% debt-to-income ratio (DTI) is "typical" of some in the market for an FHA mortgage, but a DTI ratio that high may not be good for your loan approval chances, especially if your FICO scores are low or marginal.
The loan-to-value ratio is also an important factor. If you are paying more money down and lowering the loan-to-value ratio, your lender may be more inclined to work with you on the credit score front, depending on your scores, patterns of reliability where payments are concerned, etc.
Yes, a Higher FHA Home Loan Down Payment Can Help
If you let the lender know up front you are willing to put more money down, you increase your chances at home loan approval. All home loan applications are processed individually so your circumstances, past credit activity, and the nature/stability of your employment and income will also be important.
Making a bigger down payment up front can help, and it's good to take whatever funds you have set aside for this expense and see if you can add to them with down payment assistance programs that may be available in your local area, or down payment gift funds from family or friends.
It may not be pleasant to ask for down payment help from those closest to you, but any additional amount you put down will improve the loan-to-value ratio and save you money over the lifetime of the mortgage loan.
------------------------------
RELATED VIDEOS:
Home Equity Can Secure Your Second Mortgage
Consider the Advantages of Discount Points
FHA Limits are Calculated and Updated Annually
SEE YOUR CREDIT SCORES From All 3 Bureaus
Do you know what's on your credit report?
Learn what your score means.