Where Are the Lowest Mortgage Rates?
March 6, 2019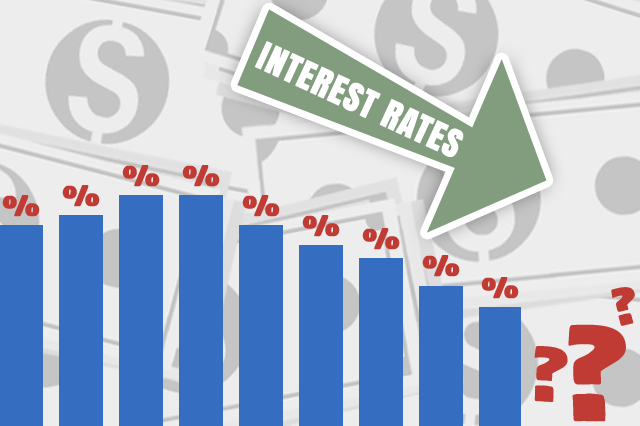 Where are the lowest mortgage loan interest rates? If you search the web you will find published reports saying that many states offer "lower interest rates" than others.
One report claims that Washington, Massachusetts, Utah, Colorado, Maryland, Kentucky, Virginia and South Dakota all have lower mortgage rates than elsewhere.
But what some of these articles fail to mention is that the interest rates you find advertised on the Internet and elsewhere are presented as "best execution" mortgage loan interest rates, assuming a highly qualified buyer and not a borrower with average or less-than-perfect credit.
What do you need to know about buying real estate and shopping around for interest rates? Your credit history and credit scores will play an important part in the rate you get offered. You and the lender are required to negotiate the rate-the FHA does not set or regulate mortgage loan interest rates, even on FHA mortgages.
What can a borrower do to try for a more competitive interest rate?
The first thing to do is to plan on coming to the home loan application process with 12 months of on-time payments on all financial obligations. That can help your chances at a better rate and basically shows your lender that you are a good credit risk.
It's also good to work on your credit long before applying for your mortgage. You can contact the FHA to request a referral to housing counselor who can advise you on preparing for a loan including working on your credit.
You may also be able to negotiate a lower interest rate if you use making a higher down payment as a bargaining chip-this will depend on lender policies and the amount you are willing to put down.
Some borrowers will balk at spending more money out of pocket in this way, but remember that you can get down payment gift funds from family and friends with an FHA mortgage and that these gift funds can be used to increase your money down without you spending more up front. You can also explore your options for local down payment assistance programs that may be offered in your local area.
Don't be afraid to use these tools to help negotiate a lower interest rate on your FHA mortgage loan.
------------------------------
RELATED VIDEOS:
There's a Difference Between APR and Interest Rates
Choose Your Mortgage Lender Carefully
Getting Started With Your FHA Loan Application
SEE YOUR CREDIT SCORES From All 3 Bureaus
Do you know what's on your credit report?
Learn what your score means.