FHA Loans In 2019 Offer Choices to Home Buyers
January 31, 2019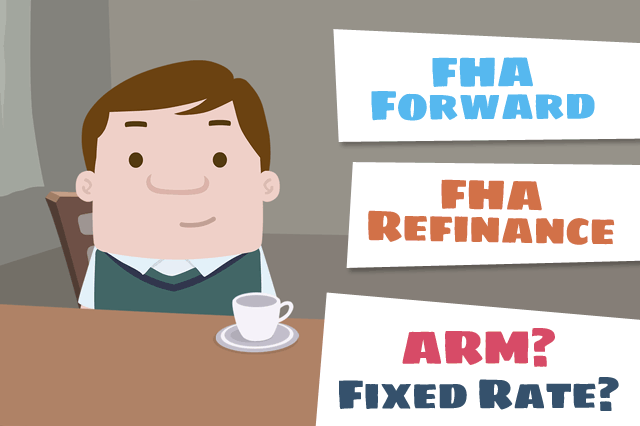 How do FHA home loans offer more options to home buyers in 2019? There are plenty of ways but the first and most important thing to know about applying for an FHA mortgage in the new year is that FHA loan limits are higher in 2019, giving people the ability to borrow more to buy a home.
That ability to borrow more should not be misinterpreted, though; you won't get to purchase a home with an FHA mortgage in 2019 with the current year's higher loan limits and expect to get cash back on the deal; unless you are getting a legitimate refund at closing time cash back to the borrower is not permitted.
But there ARE plenty of options for home buyers and refinancers in the new year.
FHA Forward Mortgages in 2019
Home loan limits are up in the new year, and early reports on real estate trends in 2019 indicate that there may be more houses available on the market in a variety of types. Here are some of your FHA home loan options for a forward mortgage in the new year:
FHA condo loans
FHA Rehabilitation mortgages for fixer-uppers
FHA One-Time Close construction loans to build a new house from the ground up
FHA mobile home loans
FHA manufactured and modular home loans
FHA mortgages for properties up to four units large
FHA Refinance Loans in 2019
Refinancing a home loan with an FHA mortgage can help you get into a lower interest rate, out of an adjustable rate mortgage, or do some home renovation work using refinance loan funds to pay for the labor and materials.
Your refinance loan options include the ability to refinance both FHA and non-FHA home loans, so it's best to talk to a lender about the nature of your existing mortgage and how an FHA refinance loan can help. Your FHA refi loan choices in 2019 include:
FHA-to-FHA simple refinance
FHA-to-FHA no cash-out refinance
FHA cash-out refinance
FHA Rehabilitation refi loans
Conventional-to-FHA refinance
FHA-to-FHA Streamline refinance
FHA Home Equity Conversion Mortgages (HECM)
Remember, you do not have to stay with your existing financial institution even when you are doing an FHA-to-FHA refi loan. Shopping around for a new lender may give you surprising results, and even if you choose to stay with your current financial institution knowing the other options can help you to make a more informed decision.
------------------------------
RELATED VIDEOS:
Get Your Questions Ready for Your Loan Officer
The Last Part of the Transaction Is the Mortgage Closing
Know What You Can Borrow With Prequalification
SEE YOUR CREDIT SCORES From All 3 Bureaus
Do you know what's on your credit report?
Learn what your score means.