Five Reasons a Home Might Be Rejected for an FHA Mortgage
June 26, 2023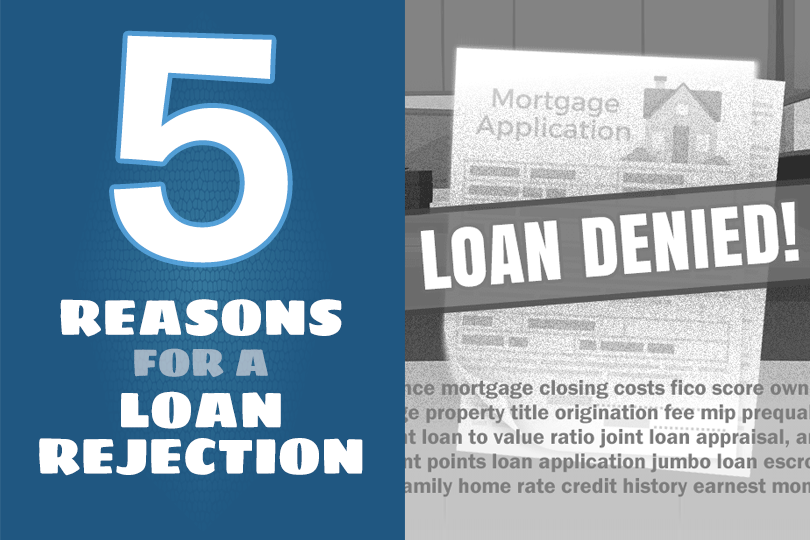 FHA mortgage loans require the home to meet
minimum standards
in order for the loan to be approved by your participating lender. There are some issues with the home that can make the lender think twice about approving the loan and there are some issues that leave the lender no choice but to
deny the mortgage
. Do you know what those are?
1. Homes Must Be Primarily Residential
It is possible to purchase a mixed-use property using an
FHA home loan
and its low down payment requirements, but if the home is not primarily used as a residence and has 50% or more floor space taken up by non-residential use it cannot qualify for an FHA mortgage.
Furthermore, FHA loan rules state that any non-residential use "may not impair the residential character or marketability of the Property" according to HUD 4000.1. All local requirements including zoning laws must be adhered to as well.
2. Transient Occupancy Properties (Such as Air B-nBs) Are Not in Compliance
A home purchased with an FHA mortgage cannot be rented out to people staying less than 30 days according to FHA home loan rules found in HUD 4000.1. FHA loans are not permitted for condo hotels, bed-and-breakfasts, or other "occasional occupancy" rental situations.
3. Compliance Issues and FHA Appraisal Standards
Your dream home may not be perfect; it may require repairs or corrections to be approved for an FHA mortgage. As long as such corrections are feasible and are not excessively expensive a standard FHA forward mortgage is possible. The FHA 203(b) mortgage is not allowed for homes in severe states of disrepair. HOWEVER,
FHA 203(k) Rehabilitation Loans
ARE possible for homes that would not pass an appraisal for a typical new purchase FHA 203(b) mortgage.
Ask your loan officer about this option.
4. Properties May Be Too Close to Potential Hazards
If a home is too close to a high-pressure gas pipeline, high voltage electrical wires, mining or drilling operations or other hazards, it may not be possible for your lender to approve the loan.
5. Homes May Be Near Certain Flood Zones Without Insurance
FHA home loans are not automatically rejected because the house is in certain natural disaster zones or corridors, but if the right kind of insurance is not available in that area, the lender may have no choice but to turn down the mortgage loan application for that property unless proper insurance coverage is found.
------------------------------
RELATED VIDEOS:
FHA Loans Have Eligibility Requirements
The U.S. Government Backs Mortgages Through the FHA
Financed Properties Must Meet FHA Minimum Standards
Do you know what's on your credit report?
Learn what your score means.