FHA New Purchase Home Loan Options
November 24, 2018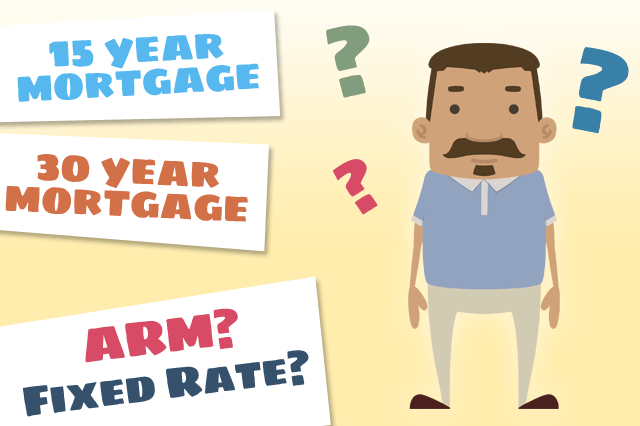 Do you know your FHA home loan options for buying a home? Applying for an FHA mortgage to purchase a new construction or existing construction home is known as a "forward mortgage" and there are a variety of options for most qualified borrowers.
What Kind of Home do You Want to Buy With Your FHA Mortgage?
It's best to determine the nature of the home you want ahead of time. Some borrowers will have ruled out several property types before even starting out on a house hunt, but others may leave their options completely open.
And those options are bigger than you realize. You can purchase existing construction homes in the form of a suburban house, a condo unit, a mobile home, duplex, or even a multi-unit property with as many as four living units.
Borrowers can choose to have a house built for them from the ground up using an FHA One-Time Close Construction Loan, which allows the borrower to have a home built to suit rather than purchasing a home that already exists.
A One-Time Close mortgage is different than traditional construction loans that require two applications and two closing dates-one for the construction of the property and the other for the mortgage itself.
FHA New Purchase Home Loan Options: Rehab Loans
Some homes are definitely fixer-uppers; they don't have the same level of good repair or upkeep that other properties have, or perhaps they were damaged in a natural disaster or other circumstance and won't meet the FHA appraisal standards required to approve a loan.
FHA Rehab loans, also known as FHA 203(k) mortgages, are designed for this purpose. You can buy and repair a home using an FHA 203(k) mortgage, but there is also an option to refinance an existing mortgage with the same kind of loan and make repairs or improvements to a property you already own and use as your primary residence.
If you want a new purchase FHA mortgage loan to buy a home that does NOT need repairs or upgrades, you can always keep the FHA 203(k) refinance loan option in mind for later down the road when you may need to do some renovation work.
FHA New Purchase Home Loans Are not Just for First-Time Buyers
Buying a home with an FHA mortgage does not require you to be a first time borrower or first time homeowner. Borrowers should know that FHA mortgages are for all financially qualified borrowers looking to purchase property they want to live in as their primary residence.
FHA mortgages require occupancy, so for those looking for a loan on investment properties or houses they don't plan to live in, the FHA mortgage program isn't the right fit. But for those who need a new home to live in, the FHA mortgage loan option is one that can be a big help, especially if you need more forgiving credit standards and a lower down payment requirement.
------------------------------
RELATED VIDEOS:
Learn How to Meet FHA Requirements
A Few Tips About Your Fixed Rate Mortgage
Your Proof of Ownership Is the Property Title
SEE YOUR CREDIT SCORES From All 3 Bureaus
Do you know what's on your credit report?
Learn what your score means.