Do FHA Streamline Refi Loans Require a Seasoning Period or Appraisal?
November 13, 2018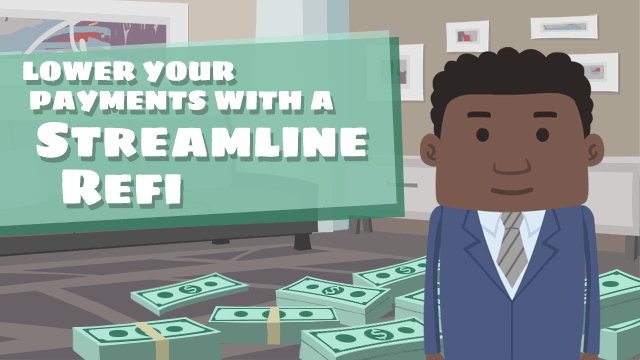 Two of the big questions borrowers have about FHA Streamline Refinance loans is whether they require a home appraisal and/or a seasoning period.
A home appraisal is generally required of mortgage loans to establish the fair market value of the home based on current market conditions, and the seasoning period is the time you must wait before applying for a refinance loan after the initial mortgage.
What are the rules for FHA Streamline Refinancing in these areas?
Those rules can be found in HUD 4000.1, which is the FHA loan handbook. For FHA Streamline refi loans, which are for existing FHA mortgages only and not for any non-FHA loans, the appraisal requirement is essentially down to whether or not the new loan amount has increased the borrower's monthly payments and by how much.
This refers ONLY to the FHA requirements for the new loan and does NOT address individual lender standards, which may require an appraisal even if the FHA does not.
The appraisal question may come down to the lender's discretion, which is why you should always ask up front what the lender's requirements may be. FHA loan rules permit the lender to require appraisals even when the FHA does not.
The only caveat in such cases is that any lender requirements applicable above and beyond FHA loan rules must be made in accordance with federal law.
When it comes to the seasoning period, FHA loan rules have specific lender guidelines which must be followed for ALL FHA Streamline Refinance loans. They include a requirement that on the date of the FHA case number assignment for the new Streamline Refi loan:
The Borrower must have made at least six payments on the FHA-insured Mortgage that is being refinanced;
At least six full months must have passed since the first payment due date of the Mortgage that is being refinanced.
At least 210 Days must have passed from the Closing Date of the Mortgage that is being refinanced.
In cases where the borrower has assumed the FHA home loan being refinanced, six payments must be made since the loan was assumed.
Like the standards for FHA home appraisals mentioned above, these rules are FHA standards; lender requirements may add to these rules and it's always best to ask ahead of time to see what may apply in your area or with your lender. State laws and other requirements can affect refinance loan transactions; know before you apply.
------------------------------
RELATED VIDEOS:
Sometimes It Pays to Refinance
Don't Forget Your Closing Checklist
Monthly Payments Establish Good Credit
SEE YOUR CREDIT SCORES From All 3 Bureaus
Do you know what's on your credit report?
Learn what your score means.