FHA Loans and Seller Concessions
August 29, 2022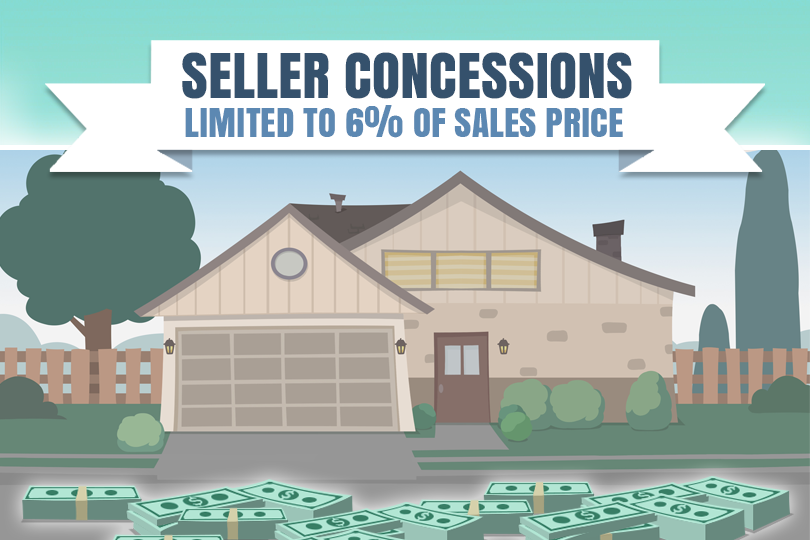 When buying a home, there is a practice known as the seller concession, which permits an FHA home loan to move forward with the seller paying some of the
closing costs
on behalf of the borrower.
Seller concessions
are limited to six percent of the sale price of the home and while the concessions can be used to pay some of a borrower's closing costs, these funds can never be used as a
down payment
for an FHA mortgage.
In the haggling process, the seller and buyer might come to an agreement where the seller accepts an offer on the property that is higher in return for paying the closing costs for the buyer.
This is a negotiation tactic that can help the buyer choose to buy that particular home, especially if the borrower also has down payment assistance coming from another source.
The incentive to buy the home includes an out-of-pocket payout from the buyer that is potentially much lower when the seller is helping and there is also down payment assistance.
But if you are negotiating the purchase of a home with an FHA mortgage, you should know the FHA loan rules for the loan amount and how the maximum loan is calculated.
In cases where a seller offers to accept a higher offer in return for paying the closing costs, the appraisal will be the determining factor as to whether this tactic works or not.
Why?
FHA loans require the loan amount to be determined in part by the asking price or the fair market value of the home, whichever is lower.
That means that if your seller is prepared to accept your higher offer in exchange for making the seller concessions, the appraisal cannot be a lower amount than your offer on the home, or else it's back to the drawing board.
If your offer is lower than the appraised value of the home, the seller concessions and seller-paid closing costs (up to the cap on such concessions, six percent of the sales price or less) tactic could work.
But if the appraisal says the home is worth less than your offer to the seller, the smaller loan amount will apply.
Lender standards, state law, and other variables may also factor into such transactions. Ask your lender about options if you are considering seller concessions, and how to make those options work for your FHA home loan.
------------------------------
RELATED VIDEOS:
Get Your Questions Ready for Your Loan Officer
The Last Part of the Transaction Is the Mortgage Closing
Know What You Can Borrow With Prequalification
SEE YOUR CREDIT SCORES From All 3 Bureaus
Do you know what's on your credit report?
Learn what your score means.