FHA Loan Articles
News and Updates for Homeowners
Can I Move Into My New Home on Closing Day?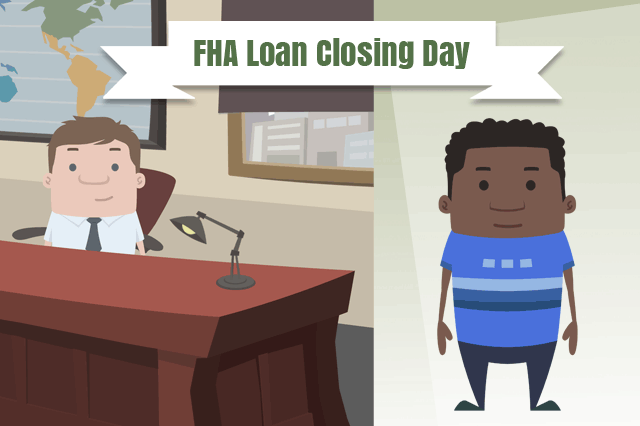 September 15, 2018 - If you are new to the FHA home loan process, it's easy to assume certain things about the FHA mortgage. Some of these things, like the requirement to make a down payment on your home loan, are definitely safe to assume.
But others are not. For example, the closing date on your mortgage is not necessarily the day you should plan on moving into your new home.
Why is this?
There are several reasons, including the possibility that your closing date may be changed at some point for reasons beyond your control. But there are other factors, too.
The Day of Funding for Your FHA Mortgage
The home loan day of funding, when the funds actually transfer from the lender to the seller, is one thing that must happen before you are given your keys. It's very good to know the exact date of funding, at least for some who want to know the specific and precise start of their interest payments on the mortgage.
The Day Your New Home is Officially Recorded in Your County
The day of funding date is when your interest begins accruing. But funding day is not the only hurdle which must be cleared in order to get the buyer her keys to the new home. Your home must also be officially recorded in your county.
It may be possible that the recording day is the same time as your closing date. But it may not be-you will need to discuss that with your loan officer since every county is different and loan procedures in one state may not be the same as in others.
The Seller's Move-Out Date Counts, Too
There is yet another consideration to think about when it comes to your closing date, getting the keys to your home, and preparing to make FHA mortgage payments; the seller's needs.
Your seller may stipulate remaining in the home for a certain amount of time after the loan has closed in order to facilitate the move-out process. This will likely be reflected in your sales agreement-whatever is in writing in your contract is what must happen regardless of your closing date.
If you aren't sure about how these issues can affect your closing date and the timing of your occupancy of the new home, talk to your loan officer about your concerns. Remember that in most cases the FHA borrower has up to 60 days to move into the home and begin using it as the primary residence under the terms of your FHA home loan agreement.
The seller and the lender will be aware of the 60 day rule and your seller may request some additional time that does not interfere with that requirement.
------------------------------
RELATED VIDEOS:
Get Your Questions Ready for Your Loan Officer
The Last Part of the Transaction Is the Mortgage Closing
Know What You Can Borrow With Prequalification
SEE YOUR CREDIT SCORES From All 3 Bureaus
Do you know what's on your credit report?
Learn what your score means.
FHA.com Reviews
FHA.com is a one-stop resource for homebuyers who want to make the best decisions when it comes to their mortgage. With our detailed, mobile-friendly site, individuals can access information about different FHA products, the latest loan limits, and numerous other resources to make their homebuying experience easier. Take a look at some of the reviews from other FHA.com visitors!