FHA One-Time Close Construction Mortgages and Credit Issues
May 14, 2019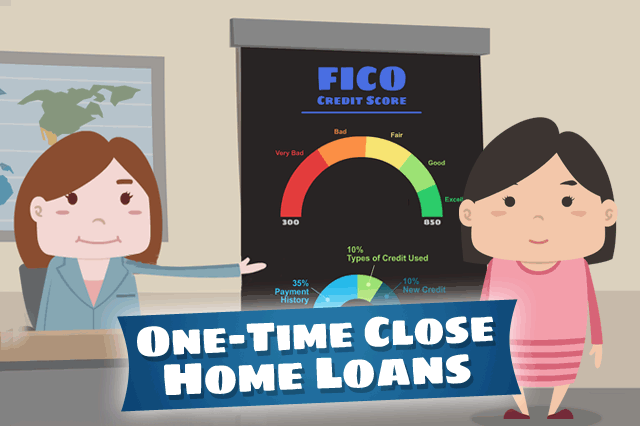 Borrowers who want to apply for an FHA One-Time Close construction loan may, depending on the lender and circumstances, find that certain credit issues must be satisfactorily addressed as a condition of loan approval.
FHA loan rules in HUD 4000.1 and lender standards will apply in such cases; borrowers should know that lender requirements are just as important as the FHA guidelines.
Some lenders may require higher FICO scores for One-Time Close mortgages, which makes sense as there is a potentially elevated risk for the financial institution. This is the first thing some borrowers may encounter with respect to credit requirements for this type of home loan.
One-Time Close mortgages involve a more complex set of steps toward loan closing including the hiring or plans to hire approved contractors, the need for escrow payments to fund the project's labor and materials, and more.
Some borrowers may come to this process with federal tax debt, problems in the past with a previous FHA mortgage, or other issues. In the case of taxes, FHA loan rules state clearly that in all cases, a satisfactory arrangement must be made with any creditor as a condition of loan approval.
Borrowers should not expect loan approval with any existing delinquency. For tax debt, FHA loan rules state:
"Tax liens may remain unpaid if the Borrower has entered into a valid repayment agreement with the federal agency owed to make regular payments on the debt and the Borrower has made timely payments for at least three months of scheduled payments. The Borrower cannot prepay scheduled payments in order to meet the required minimum of three months of payments."
For federal non-tax debt, HUD 4000.1 instructs the lender:
"If a delinquent Federal Debt is reflected in a public record, credit report or equivalent, or CAIVRS or an Equivalent System, the Mortgagee must verify the validity and delinquency status of the debt by contacting the creditor agency to whom the debt is owed...If the creditor agency confirms that the debt is valid and in delinquent status as defined by the Debt Collection Improvement Act, then the Borrower is ineligible for an FHA-insured Mortgage until the Borrower resolves the debt with the creditor agency."
When it comes to past issues with another FHA mortgage, any borrower currently delinquent on an FHA-Insured Mortgage would be declared ineligible for a new one "unless the delinquency is resolved".
Learn More About FHA, VA and USDA One-Time Close Construction Loans / Single-Close Construction Loans
We have done extensive research on One-Time Close / Single-Close construction loans and spoke directly to the licensed lenders for most states. These are qualified mortgage loan officers who work for lenders that know the product well.
Each company has supplied us the guidelines for their product. If you are interested in being contacted by one licensed lender in your area, please respond to the below questions to save time. All information is treated confidentially.
Your response to
[email protected]
authorizes us to share your personal information with a licensed mortgage lender in your area to contact you.
Please note that the One-Time Close / Single-Close Construction Program only allows for single family dwellings (1 unit) – and NOT for multifamily units (no duplexes, triplexes or fourplexes).
1. Send your first and last name, e-mail address, and contact telephone number.
2. Tell us the city and state of the proposed property.
3. Tell us your credit score and/or the Co-borrower's credit score, if known. 620 is the minimum qualifying credit score for this product.
4. Are you or your spouse (Co-borrower) eligible veterans? If either of you are eligible veteran's, the down payment is $0 up to the
maximum VA lending limit for your county.
If not, the FHA down payment is 3.5% up to the
maximum FHA lending limit for your county.
Do you know what's on your credit report?
Learn what your score means.