Four Ways to Buy a House With an FHA Loan
September 8, 2018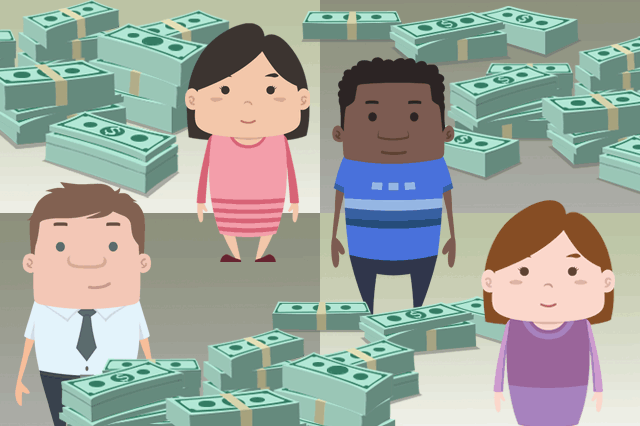 Do you need an FHA home loan? Not sure what you can use FHA loan proceeds to do? If you are thinking of buying a home with an FHA mortgage you should know your options, even if you don't think you'll use most of them.
FHA loan options include allowing the purchase of an existing home, building a new home from the ground up, buying and rehabbing a home, and much more.
1. FHA Mortgage Options for Borrowers Who Want to Buy an Existing Single-Family Home As-Is
FHA loan rules permit the purchase of existing construction homes among other things. The definition of "existing construction" for FHA mortgage purposes is any home that has had at least one owner or occupant already.
Existing construction properties can include condos, manufactured homes, farm residences (for the residential portion only), duplexes, and multi-unit property.
The FHA 203(b) mortgage, the most common FHA loan, is available for all of these homes provided the property meets FHA minimum standards and state/local building code. If there are issues with compliance, the home may be repaired or modified to meet the requirements if the appraisal recommends such corrections.
2. FHA Mortgage Loans for Fixer-Upper Properties
FHA rehab loans known as 203(k) and 203 (h) loans (for disaster victims in federally declared major disaster areas) are available for the purchase or refinance of a fixer-upper.
This type of FHA loan requires the borrower to use contractors and other third party labor to bring the home into compliance with minimum standards at the end of the renovation project.
FHA mortgage loans for fixer-uppers technically (under FHA loan rules) permit the borrower to act as her own contractor, but your participating lender may or may not permit this-ask your loan officer what the rules are for this type of loan.
3. FHA Home Loans for Multi-Unit Propertiesthe Owner Will Occupy
FHA mortgage loan rules permit a borrower to purchase a multi-unit property with as many as four living units. The unused portions of such a home may be rented out to others under FHA mortgage loan rules (state law and lender requirements will also apply) but the owner must occupy at least one living unit as the primary residence.
4. FHA One-Time Close Construction Loans
Borrowers who do not want to buy an existing property but would rather have a home built for them from the ground up have an option called the FHA construction-to-permanent loan, also known as an FHA One-Time Close mortgage.
This loan is a bit more complex than an existing construction loan since there will be requirements for certain uses of escrow, permit applications, architect plans, and other issues to consider. But for those who want a home unique to them and built to suit, the FHA One-Time Close mortgage is an excellent option to explore.
Ask your loan officer about One-Time Close loans and how they may differ in terms of credit requirements and use of loan funds.
Additionally, while FHA loan rules technically allow the construction of a property with as many as four living units, your participating FHA lender may have rules about the size of the home allowed with this type of mortgage.
------------------------------
RELATED VIDEOS:
Know What's On Your Credit Report
FHA Loans Have Credit Requirements
Help Is Available With Down Payment Grants
SEE YOUR CREDIT SCORES From All 3 Bureaus
Do you know what's on your credit report?
Learn what your score means.