Can I Get an FHA Loan for a Mobile Home?
August 5, 2022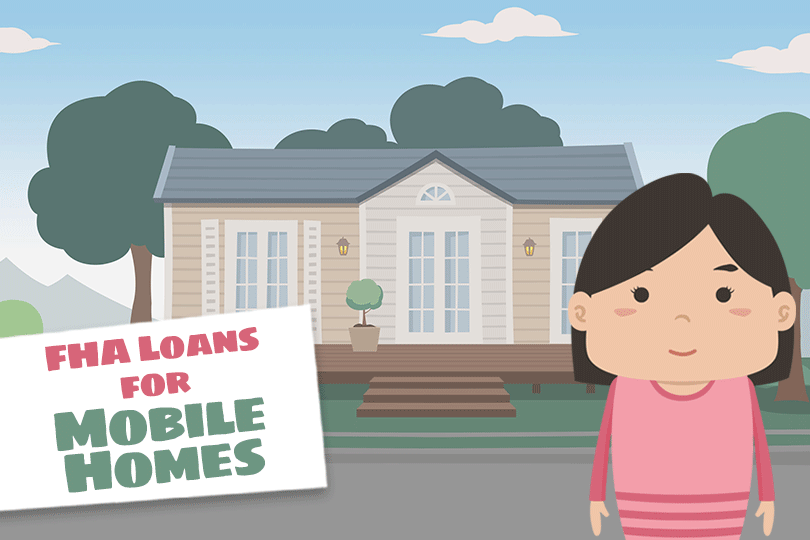 The FHA has a program that lets
FHA loan applicants
get financing (or refinancing) for the purchase of mobile homes, a developed lot for the mobile home, or the combination of the home and the lot. Like other FHA loan products, the mobile home must be considered the primary residence of the
FHA borrower
.
FHA LOAN TERMS FOR MOBILE HOMES
The terms of an FHA loan for mobile homes include a
fixed interest rate
for the entire 20-year term of the loan in most cases. That term can be extended up to 25 years for a loan for a multi-section mobile home and lot. The maximum term is 15 years for a lot-only purchase.
FHA LOAN MAXIMUMS FOR MOBILE HOMES, MOBILE HOME LOTS, AND HOME-AND-LOT COMBINATIONS
There are FHA loan maximums for mobile home loans, up to just under $93 thousand for a manufactured home and lot combination. That maximum is subject to revision in areas where costs run high-lot loans and combination loan maximums can be raised as much as 85% in these areas.
WHAT DO I NEED TO BE AN ELIGIBLE BORROWER?
FHA mobile home loans may require the borrower to come up with a minimum down payment. As with all FHA loans, the borrower must supply proof of income and have a debt-to-income ratio that allows them to make FHA mortgage payments without going over the maximum 41% allowed under FHA rules.
FHA loan applicants aren't required to purchase land to put the mobile home one, but they must have an area specified for the mobile home. FHA borrowers who wish to rent a mobile home lot are required to use lots that meet FHA guidelines. Borrowers should do some research on lots in their zip code, as the FHA has standards for lease agreements AND lot conditions.
CAN I USE FHA LOAN MONEY TO FURNISH MY MOBILE HOME?
According to FHA rules, FHA loan proceeds may not be used to purchase furniture or appliances for the mobile home, but there is an exception for built-in options that come with the mobile home such as appliances, wall to wall carpeting, etc.
------------------------------
Learn About the Path to Homeownership
Take the guesswork out of buying and owning a home. Once you know where you want to go, we'll get you there in 9 steps.
Step 1:
How Much Can You Afford?
Step 2:
Know Your Homebuyer Rights
Step 3:
Basic Mortgage Terminology
Step 4:
Shopping for a Mortgage
Step 5:
Shopping for Your Home
Step 6:
Making an Offer to the Seller
Step 7:
Getting a Home Inspection
Step 8:
Homeowner's Insurance
Step 9:
What to Expect at Closing
Do you know what's on your credit report?
Learn what your score means.