FHA-To-FHA Refinance Loan Rules and Options
June 18, 2018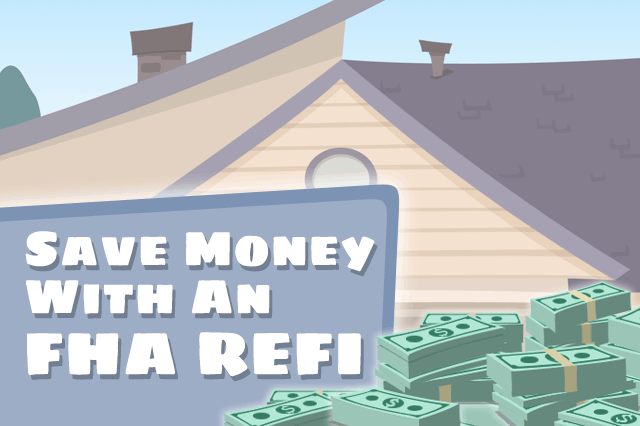 Borrowers with existing FHA mortgages often consider refinancing their loans. Some may refinance because they want to get a lower payment or switch the term of their loan to a shorter (15-year refinance loan) or longer (30-year refinance loan) term.
When refinancing FHA-to-FHA, there are some options and regulations you should know about before deciding which FHA loan is right for you.
FHA Refi Loans: Cash-Out or No Cash-Out?
Borrowers have the choice to pull equity from their home in cash using an FHA cash-out refinance mortgage, but if you are still relatively new in the mortgage there may not be as much cash back as might be available if the loan had more "mileage" or a longer history of mortgage payments.
In such cases, it may be better to wait until there is more equity in the property, or consider a no cash-out FHA refinance loan.
In some cases the type of property you own may affect when you can refinance with a cash-out or no cash-out transaction.
Those who want to refinance a manufactured home should know FHA loan rules require the home to have been on its' permanent foundation for at least 12 calendar months prior to the refinance application.
FHA Refinance Loans: Streamline Refinancing
The FHA Streamline Refinance mortgage is for FHA-to-FHA refinance transactions with no cash back to the borrower, and generally must present a tangible benefit to the borrower. You may need lower mortgage payments, a lower interest rate, or the need to get out of an adjustable rate mortgage.
All of these things are possible with an FHA Streamline Refinance mortgage, and they are only for those with existing FHA mortgages.
FHA 203(k) Rehab Refinance Loans
If you want to refinance a home loan and also get funds to repair or upgrade the property, the FHA 203(k) rehab loan is an excellent choice. There is a version of this rehab loan for large projects (the Standard 203(k) mortgage) and a smaller version for less ambitious work (the Limited 203(k) Refinance loan).
FHA Energy Efficient Mortgage Options
Most FHA-to-FHA refinance loans allow the borrower to apply for added funds for approved energy saving improvements to the home. This option is called an FHA Energy Efficient Mortgage (EEM) and the extra funds will affect the borrower's monthly mortgage payment, so it's good to discuss your EEM needs with a loan officer to determine how much your payments may increase under this option.
Cash to Close FHA-To-FHA Refinance Loans
There are fees and expenses associated with refinance loans, and while no down payment is required, there will be lender's fees and other expenses.
That's why FHA loan rules in HUD 4000.1 state that the minimum cash to close an FHA-to-FHA refinance loan is, "the difference between the total payoff requirements of the Mortgage being refinanced and the total mortgage amount" according to page 223 of the FHA Loan Handbook.
SEE YOUR CREDIT SCORES From All 3 Bureaus
Do you know what's on your credit report?
Learn what your score means.