FHA Home Loan Approval Rules for Employment
April 4, 2018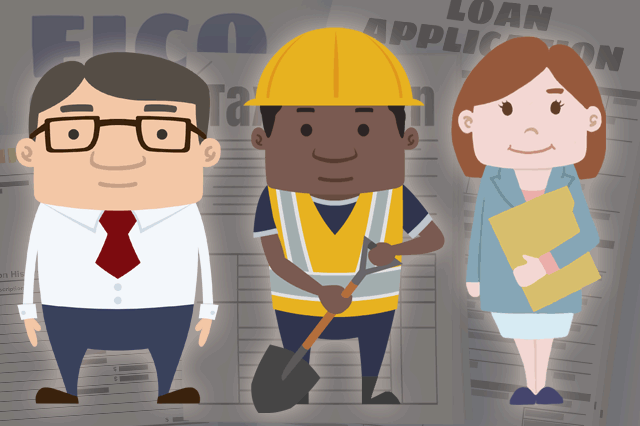 FHA home loan rules for employment address a variety of issues that a borrower may have where employment is concerned, including a short duration of the borrower's employment history, frequent changes in employment, and situations where the borrower has changed the nature of her employment. Do you know the FHA loan rules for these circumstances?
FHA Loan Approval and Employment History
The rules that govern FHA loan approval procedures for borrowers without a great deal of work experience can be found in HUD 4000.1, the FHA loan handbook. In general your lender will need to verify two years of work history but not all of those two years must be spent with the same company as per FHA loan standards.
However, lender standards may require more employment history than FHA loan minimums, so it will be very important to discuss this with your loan officer if you are concerned.
The lender must not only verify the borrower's recent work history but also the applicant's income to go along with it. Borrowers who have show an upwardly mobile trend in income and employment may find the lender has an easier time justifying loan approval under those conditions (assuming other financial qualifications are met).
Employment history becomes even more important if a borrower switches from being an employee to being a self-employed contractor, freelancer, or other type of worker that is not considered a direct hire/employee situation. Those who are self employed should know what HUD 4000.1 instructs the lender to look for when reviewing self-employed applicants:
"If the Borrower has been self-employed between one and two years, the Mortgagee may only consider the income as Effective Income if the Borrower was previously employed in the same line of work in which the Borrower is self- employed or in a related occupation for at least two years."
FHA Loan Approval Rules and Frequent Changes in Employment
HUD 4000.1 tells the lender that in cases where an FHA loan applicant "...has changed employers more than three times in the previous 12- month period, or has changed lines of work, the Mortgagee must take additional steps to verify and document the stability of the Borrower's Employment Income."
That may or may not require "additional analysis" for the types of jobs which "regularly require a Borrower to work for various employers (such as Temp Companies or Union Trades)". The lender may need to ask the FHA borrower for records and/or transcripts of training or getting formal qualifications for a new job "or employment documentation evidencing continual increases in income and/or benefits" according to HUD 4000.1.
In
part two of this article
, we'll address FHA loan approval guidelines for borrowers who have temporary reductions in income or gaps in their employment history.
------------------------------
RELATED VIDEOS:
Homebuyers Benefit From the Work Done by Fannie Mae
HUD 4000.1 is Sometimes Called the FHA Handbook
Credit History Is Presented as Your FICO Score
SEE YOUR CREDIT SCORES From All 3 Bureaus
Do you know what's on your credit report?
Learn what your score means.