FHA Loans and Commercial Properties
June 18, 2023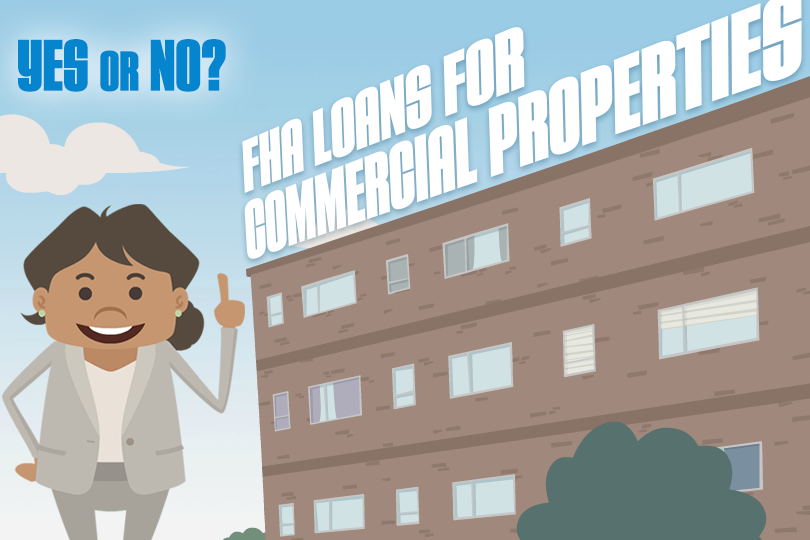 What should you know about applying for an FHA loan for a commercial property? Is such a loan possible? A great deal depends on how "residential" the home is and the amount of non-residential use of the property's total floor space.
FHA Home Loans Have Diverse Applications
To begin, it's worth mentioning that an
FHA single-family home loan
for a purely commercial property is not permitted. Mixed-use purchases are a different issue, and that's what we're addressing here.
A mixed-use property may indeed be suitable for an FHA mortgage as long as the property is intended to be the
borrower's primary residence
and the home meets certain FHA standards. FHA home loans aren't for one specific type of home. You can apply for an FHA mortgage to buy a condo, duplex, or a manufactured home (just to name a few).
A borrower might be interested in buying a home that is in an area zoned as mixed commercial/residential (or the local equivalent) because they are interested in both a home and a small storefront or commercial office space.
State/local ordinances, building code, and other regulations will factor into the approval or an FHA loan for properties with mixed use or in certain zoning areas.
FHA Loans: The Primary Residence Issue
As mentioned above, FHA home loans are intended for owner/occupiers, so anyone interested in buying a mixed-use property with an FHA mortgage needs to know this requirement is non-negotiable. At least one person obligated on the mortgage must occupy the property as her primary residence as a condition of loan approval.
The Residential Use of the Property Is Top Priority
In general, the property to be purchased with an FHA mortgage is a home first. The non-residential use of the property must be "subordinate" to the residential qualities of the home.
What does that mean specifically?
According to FHA loan rules in HUD 4000.1, no more than 49 percent of the total floor space can be non-residential. The FHA also says the use of such property as a residence (in an area with commercial zoning) must be legal, or "legal nonconforming". That phrase is a term to describe a property that may not meet certain state/local standards, but was "grandfathered" to allow its existence/use under certain qualifying circumstances. Those circumstances will vary depending on the nature of the law, local requirements, etc.
The Appraisal: A Very Important Factor
If you are looking and mixed-use or commercial property instead of a home that is strictly private residential or suburban, the appraiser's judgment of the property can be a very crucial part of FHA loan approval.
The appraiser's site analysis must "accurately reflect the attitude of the typical purchaser" according to the FHA Loan Handbook. "Predominantly commercial or business locations, or locations subject to noise or other influences adversely affecting the use and enjoyment of the typical owner or occupant should be avoided. The appraiser must address the effect of the applicable zoning ordinances on the value of the property."
As you can see, there are several variables that may affect the decision to approve or deny a home loan on a mixed-use property. Each purchase would need to be reviewed on a case-by-case basis to determine its suitability for an FHA mortgage. FHA loans are possible for commercially zoned buildings deemed "primarily residential" in nature. Talk to a loan officer to determine what has traditionally worked for FHA loans for such homes in your housing market.
------------------------------
RELATED VIDEOS:
Keep Your Eyes on Your Loan Balance
Learn About FHA Loan Prepayments
Taking Out a Home Loan Makes You a Borrower
Do you know what's on your credit report?
Learn what your score means.