Minimum FHA Loan Property Requirements: Location Matters
November 6, 2017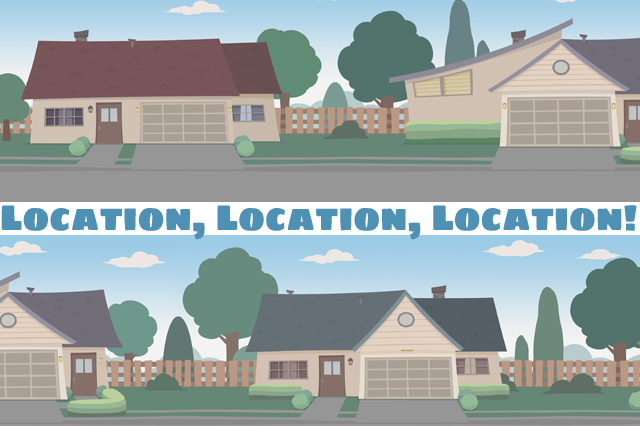 What are the minimum property requirements for a home to be purchased with an FHA mortgage? The ability to purchase your dream home with an FHA mortgage is determined by a borrower's FICO scores and credit history, debt to income ratio, employment, and other financial qualifications.
But the borrower's financial data isn't the only thing that factors into the purchase of a specific house-there are also standards for the property itself which must be met by the home as-is, or the home must be brought into compliance with minimum standards as a condition of FHA loan approval.
According to HUD 4000.1, the most basic standard includes location; your new home must be located within the continental United States, its' protectorates or territories:
"The Property must be located within the U.S., Puerto Rico, Guam, the Virgin Islands, the Commonwealth of the Northern Mariana Islands, or American Samoa."
Homes located elsewhere (including near overseas military communities or other areas where American populations may be higher) are not eligible for purchase or refinance under the FHA loan program.
Location is very important. Some homes cannot be considered for an FHA mortgage loan even if they are located in one of the areas listed above. One good example? FHA loan rules for properties located within certain known flood hazard areas. Homes are not considered eligible for an FHA new purchase or refinance loan in situations where:
a residential building and related improvements to the Property are located within Special Flood Hazard A Zone A, a Special Flood Zone Area, or Zone V, a Coastal Area, and insurance under the National Flood Insurance Program (NFIP) is not available in the community; or
the improvements are, or are proposed to be, located within a Coastal Barrier Resource System (CBRS).
FHA mortgage loans are possible for qualifying homes located in areas known for flooding or other hazards, but the appropriate insurance will be required in such areas as described in the FHA loan handbook. Lender standards and state law may also apply. A flood plain is not necessarily a major obstacle if the home meets requirements and the borrower takes the appropriate hazard insurance.
There are other considerations. HUD 4000.1 states,
"The Appraiser must identify if the Property is affected by noise and hazards of low flying aircraft because it is near an airport. The Appraiser must review airport contour maps and analyze accordingly. The Appraiser must determine and report the marketability of the Property based on this analysis."
Again, the home is not automatically ineligible in such cases, but the lender will have to decide on a case-by-case basis what may be appropriate for loan approval.
The location of the property to be purchased with an FHA mortgage can be a very important factor for loan approval. Speak with a loan officer if you are unsure how these rules may apply to your transaction.
------------------------------
RELATED VIDEOS:
Keep Your Eyes on Your Loan Balance
Learn About FHA Loan Prepayments
Taking Out a Home Loan Makes You a Borrower
SEE YOUR CREDIT SCORES From All 3 Bureaus
Do you know what's on your credit report?
Learn what your score means.