FHA Loan Rules and House Flipping
October 22, 2021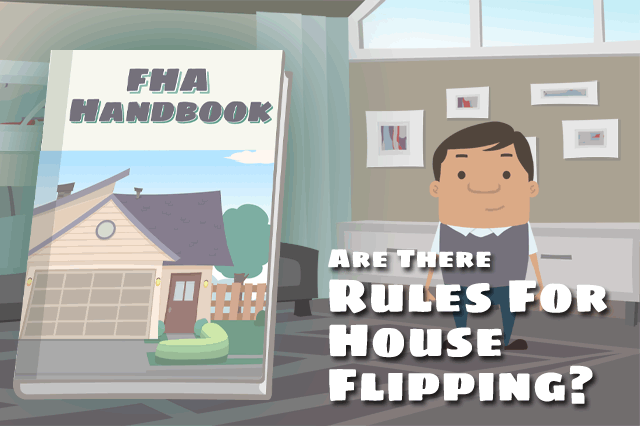 Can a "flipped" home, purchased and renovated for sale at a higher price in a short amount of time, ever be eligible for an FHA home loan?
That is a question that's more common that you might think; many potential buyers (and sellers) want to know what FHA loan rules say about flipping.
The answer can be found in the FHA single family loan rules in HUD 4000.1. According to page 146, "A property that is being resold 90 days or fewer following the sellers date of acquisition is not eligible for an FHA-insured mortgage."
That does not mean that an owner who purchased with an
FHA loan
cannot freely sell the property anytime she or he wishes, but it does put a restriction on what a buyer can do with an FHA mortgage.
There are some exceptions to this policy-exceptions that make sense for certain situations. One example-an inherited home is not subject to this anti-flipping measure.
Another exception-flipped homes that were purchased as part of a HUD sale of an REO transaction. REO transactions basically involve a property that was in foreclosure with an FHA mortgage and now owned by HUD. These homes are exempt from the rule mentioned above. A house for sale because the owner had a job relocation would also be exempt from FHA anti-flipping rules.
FHA loan rules
include a definition of what the FHA considers to be flipping. "Property Flipping refers to the purchase and subsequent resale of a Property in a short period of time." And how long does it take for a newly purchased home to become eligible for an FHA mortgage? When does the timer begin?
HUD 4000.1 addresses this problem directly on page 145: "The eligibility of a Property for a Mortgage insured by FHA is determined by the time that has elapsed between the date the seller has acquired title to the Property and the date of execution of the sales contract that will result in the FHA-insured Mortgage."
Furthermore, FHA rules define the seller's date of acquisition as "the date the seller acquired legal ownership of that Property. FHA defines the resale date as the date of execution of the sales contract by all parties intending to finance the Property with an FHA-insured Mortgage."
------------------------------
RELATED VIDEOS:
Insuring Mortgages With the FHA Funding Fee
Annual Income Requirements for FHA Loans
Good Credit History Helps Get FHA Loans
SEE YOUR CREDIT SCORES From All 3 Bureaus
Do you know what's on your credit report?
Learn what your score means.