What Does the FHA Handbook Says About Work Permit Rules?
August 27, 2021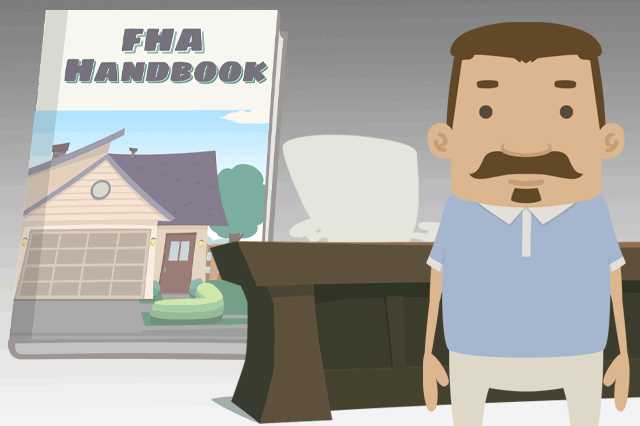 U.S. citizenship is not a requirement for borrowers seeking an FHA home loan or refinance loan. The
FHA Loan Handbook
, HUD 4000.1, states clearly that while only legal resident or nonresident aliens are eligible to apply, actual U.S. citizenship is not an issue.
Some affected by this FHA loan policy want to know what kind of documentation is allowable for an FHA mortgage. Can a Social Security Number suffice? Is a work permit required?
Proof of legal status is required, as we learn from HUD 4000.1:
"A Borrower with lawful permanent resident alien status may be eligible for FHA-insured financing provided the Borrower satisfies the same requirements, terms and conditions as those for U.S. citizens…The mortgage file must include evidence of the permanent residency and indicate that the Borrower is a lawful permanent resident alien on the URLA. The U.S. Citizenship and Immigration Services (USCIS) within the Department of Homeland Security provides evidence of lawful, permanent residency status."
For non-permanent resident aliens, eligibility for an FHA loan depends on the borrower meeting the following guidelines as described in the FHA loan rulebook.
"the Property will be the Borrower's Principal Residence;
the Borrower has a valid SSN, except for those employed by the World Bank, a foreign embassy, or equivalent employer identified by HUD;
the Borrower is eligible to work in the United States, as evidenced by the Employment Authorization Document issued by the USCIS; and
the Borrower satisfies the same requirements, terms and conditions as those for U.S. citizens."
With regard to the work permit question, "The Employment Authorization Document is required to substantiate work status. If the Employment Authorization Document will expire within one year and a prior history of residency status renewals exists, the Mortgagee may assume that continuation will be granted."
However, if no renewal occurred, HUD 4000.1 instructs the lender, "the Mortgagee must determine the likelihood of renewal based on information from the USCIS."
What about FHA loans for refugees? Or asylum seekers? The rules for these applicants are different (for a very good reason) according to the FHA loan rule book:
"A Borrower residing in the U.S. by virtue of refugee or asylee status granted by the USCIS is automatically eligible to work in this country (editor's note: emphasis ours). The Employment Authorization Document is not required, but documentation substantiating the refugee or asylee status must be obtained."
Documentation of a borrower's annual income, employment, employment status, and ability to be lawfully employed will be required as a condition of loan approval.
------------------------------
RELATED VIDEOS:
Home Equity Can Secure Your Second Mortgage
Learn About the Mortgage Insurance Premium (MIP)
Good Credit History Helps Get FHA Loans
SEE YOUR CREDIT SCORES From All 3 Bureaus
Do you know what's on your credit report?
Learn what your score means.