FHA Loan Articles
News and Updates for Homeowners
The FHA Loan Appraisal Process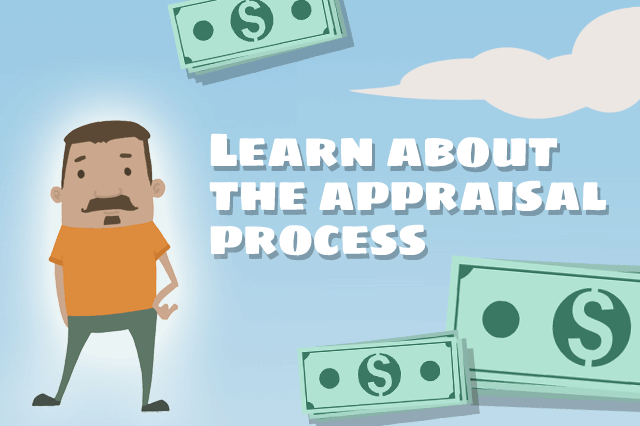 February 20, 2017 - When you want to purchase a house with an FHA loan, the appraisal process is a vital part of the transaction; it's impossible to buy a home with an FHA mortgage unless there has been an appraisal on the property to determine the fair market value of the home. The appraisal also makes sure the property meets minimum standards, but is not intended to be a top-to-bottom review of every aspect of the home.
FHA mortgage appraisal
requirements are found in HUD 4000.1 and they are for all types of properties; proposed construction, new construction, and existing construction. Modular homes, manufactured housing, and similar homes also require an appraisal.
According to HUD 4000.1, "The Mortgagee must evaluate the appraisal and any supporting documentation to determine if the Property complies with HUDs Property Acceptability Criteria. Existing and New Construction Properties must comply with Application of Minimum Property Requirements and Minimum Property Standards by Construction Status".
The FHA appraiser visits the site of the home, and the property is reviewed but is not "inspected" the way a proper
home inspection
would be carried out. The appraisal is never intended as a replacement for the borrower's hiring of a home inspector to do a complete review of the property for defects, problems, code violations, etc.
The appraiser reviews the parts of the home that are readily accessible and in some cases defective conditions or problems which need correcting may be noted. In such cases, HUD 4000.1 instructs the lender and the appraiser, "The Mortgagee must evaluate the appraisal in accordance with Defective Conditions to determine if the Property is eligible for an FHA-insured Mortgage. If defective conditions exist and correction is not feasible, the Mortgagee must reject the Property".
Defective conditions aren't an instant barrier to a home loan. Many issues can be fixed. When the FHA fee appraiser notes problems, their corrections they are required as a condition of loan approval unless otherwise stated on the appraisal report.
What about borrowers want to purchase a fixer-upper home with an FHA rehab loan (also known as an FHA 203(k) or 203(h)? The property can't meet minimum standards at the time of purchase, but when applying for a rehab loan this is accounted for. "If the Mortgage is to be insured under the 203(k) program, the Mortgagee must confirm that the Property will comply with the following eligibility criteria upon completion of repairs and improvements."
Budget and save for both an initial appraisal fee and a follow-up inspection if needed. The follow-up, also known as a compliance inspection, is usually required for certain corrections required as a condition of loan approval. FHA appraisals are no substitute for a home inspection and borrowers should expect to get a full report on the home's condition from a home inspector, not an FHA appraiser.
------------------------------
RELATED VIDEOS:
Your Proof of Ownership Is the Property Title
Let's Talk About Home Equity
Sometimes It Pays to Refinance
SEE YOUR CREDIT SCORES From All 3 Bureaus
Do you know what's on your credit report?
Learn what your score means.
FHA.com Reviews
FHA.com is a one-stop resource for homebuyers who want to make the best decisions when it comes to their mortgage. With our detailed, mobile-friendly site, individuals can access information about different FHA products, the latest loan limits, and numerous other resources to make their homebuying experience easier. Take a look at some of the reviews from other FHA.com visitors!