Is Last Year's Spending a Factor for an FHA Loan?
January 18, 2017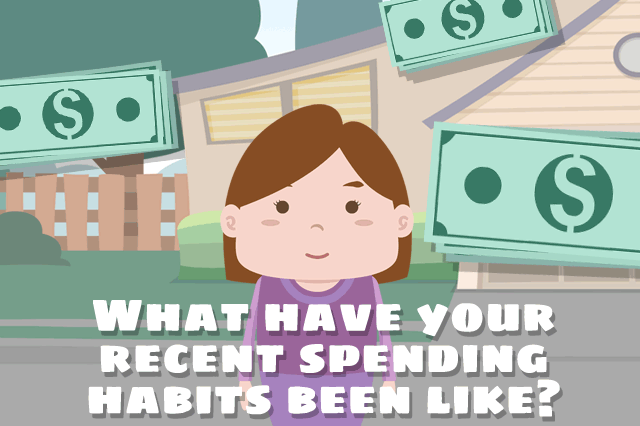 In 2017, many potential borrowers may feel ready to apply for an FHA mortgage loan. But if you're applying soon after the holiday shopping season, will that affect your chances at loan approval?
Over the December holidays, credit card use often increases. If you're considering a home loan in 2017 you should take this into account when planning for a new mortgage loan application. Credit card spending affects your
debt-to-income ratio
, and your lender will calculate this ratio at application time.
The ratio, known as DTI, is an important factor in home loan approval. The timing of your application could be key; if you are ready to pay off credit card debt (with an eye on reducing your debt ratio) you may be in a better position to apply.
A related issue is timely payments on the amount you owe. Some consumers are tempted at holiday time to skip payments in order to free up some much-needed cash, but a missed payment within 12 months of your FHA mortgage or refinance loan application is not a good thing. Consider the timing of your loan application-if you are applying with missed or skipped payments in the last 12 months, it may be wise to reconsider when you fill out mortgage loan paperwork.
Not sure how to plan or budget for a home loan in 2017? One option is to contact the FHA directly at their toll-free number (1-800-CALL-FHA) and request a referral to a local, HUD-approved housing counselor who can help pre-purchase planning issues including credit and timely payment issues, plus what to expect from the lender's credit check.
In addition to the advice above, it's also very important to avoid applying for
new lines of credit
in the short term. If you've applied for an auto loan, a new credit card, or other credit in the months leading up to your mortgage, it could be harder for your lender to justify approving a credit application.
Lenders can and do consider "compensating factors" into the borrower's financial picture during the loan processing stage, so if you have a lower debt-to-income ratio, high credit scores, or other factors that work in your favor some of these issues could be offset depending on lender standards and other factors.
------------------------------
RELATED VIDEOS:
A Few Tips About Your Fixed Rate Mortgage
Good Credit History Helps Get FHA Loans
Annual Income Requirements for FHA Loans
SEE YOUR CREDIT SCORES From All 3 Bureaus
Do you know what's on your credit report?
Learn what your score means.