FHA Loan Guidelines for Non-Residential Purposes
November 23, 2016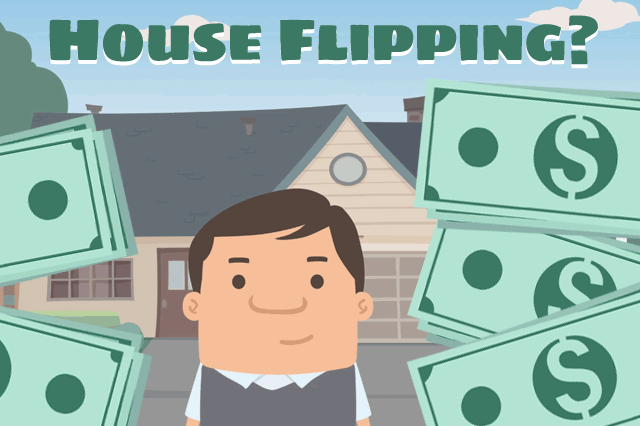 "Flipping" is a common practice in some areas where an investor purchases a property to renovate and quickly resell. These properties are often distressed upon purchase, and rehabbed to be sold at a significant markup. Some common questions about
FHA single family home loans
include whether or not an FHA single family mortgage can be used for this purpose:
"I am interested in investing in properties I intend to flip and rent out. I already own a primary residence. Can I use a FHA loan to buy a second home for business?"
FHA loan rules for single family mortgages are quite clear on this subject- FHA mortgages are for owner-occupiers only. HUD 4000.1 addresses flipping, starting with a basic definition:
"Property Flipping is indicative of a practice whereby recently acquired Property is resold for a considerable profit with an artificially inflated value, often abetted by a Mortgagee's collusion with an Appraiser…Property Flipping refers to the purchase and subsequent resale of a Property in a short period of time.."
Not all flipping is done in "collusion with an Appraiser", but in general the FHA discourages flipping. Some of that discouragement is aimed at the purchaser who buys and attempts to flip a home. When a borrower approaches such a transaction with an FHA mortgage loan in mind, they might not know about the following rule in HUD 4000.1:
"A Property that is being resold 90 Days or fewer following the sellers date of acquisition is not eligible for an FHA-insured Mortgage".
There is also an FHA loan rule standing in the way of property flipping-the previously mentioned FHA loan occupancy policy. Single-family FHA mortgages require at least one person obligated on the mortgage to occupy the property as the borrower's primary residence, normally within 60 days of loan closing.
FHA single-family home loans to purchase a property to rent out as a non-occupying landlord is not allowed under the occupancy requirement. However, buyers who purchase multi-unit properties may live in one of the units and rent the others out. The occupancy factor is key.
------------------------------
RELATED VIDEOS:
Monthly Payments Establish Good Credit
Analyzing Your Debt Ratio
Understanding Your Loan Term
SEE YOUR CREDIT SCORES From All 3 Bureaus
Do you know what's on your credit report?
Learn what your score means.